Terremoto leve mag. 3.2 - Custer County, 70 miles NE of Boise, Ada County, Idaho, USA, Wednesday, 07 Apr. 2021 -
Terremoto leve magnitud 3.2 at 15 km depth
7 Apr 04:52 UTC: Primero en informar: EMSC después de 10 minutos.
7 Apr 10:35: Ahora usando una nueva fuente de datos: USGS
Update Wed, 7 Apr 2021, 04:57
Magnitude 3.2 earthquake strikes near Stanley, Custer County, Idaho, USA
3.2 quake 6 Apr 10:42 pm (GMT -6)
An earthquake of magnitude 3.2 occurred only 15 minutes ago 13 miles northwest of Stanley, Idaho, United States, the European-Mediterranean Seismological Centre (EMSC) reported.
The quake hit at a shallow depth of 9.3 miles beneath the epicenter near Stanley, Custer County, Idaho, USA, late at night on Tuesday 6 April 2021 at 10:42 pm local time. The exact magnitude, epicenter, and depth of the quake might be revised within the next few hours or minutes as seismologists review data and refine their calculations, or as other agencies issue their report.
Towns or cities near the epicenter where the quake might have been felt as very weak shaking include Stanley (pop. 68) located 13 miles from the epicenter. In Challis (pop. 1000, 48 miles away), the quake was probably not felt.
Earthquake data:
Fecha & hora: 7 Apr 2021 04:42:11 UTC -
Hora local al epicentro:
Tuesday, 6 Apr 2021 22:42 (GMT -6)
Magnitud: 3.2
Profundidad: 14.7 km
Epicentro latitud / longitud: 44.2967°N / 115.1655°W
(
Condado de Custer
,
Idaho
,
Estados Unidos
)
Volcán mas cercano:
Shoshone
(141 km / 88 mi)
Nearby towns and cities:
20 km al ONO de Stanley
(pop: 68) -->
¡Vea sismos cercanos!
78 km al OSO de Challis
(pop: 1,040) -->
¡Vea sismos cercanos!
93 km al NO de Sun Valley
(pop: 1,420) -->
¡Vea sismos cercanos!
113 km al NE de Boise
(pop: 146,000) -->
¡Vea sismos cercanos!
116 km al NE de Eagle (Ada County)
(pop: 23,600) -->
¡Vea sismos cercanos!
124 km al NE de Meridian
(pop: 90,700) -->
¡Vea sismos cercanos!
135 km al NE de Kuna (Ada County)
(pop: 17,200) -->
¡Vea sismos cercanos!
140 km al NE de Nampa
(pop: 89,800) -->
¡Vea sismos cercanos!
141 km al ENE de Hamburg Siding
(pop: 51,700) -->
¡Vea sismos cercanos!
201 km al NNO de Twin Falls
(pop: 47,500) -->
¡Vea sismos cercanos!
Fuente primaria de datos:
USGS
(United States Geological Survey)
Energía liberada estimada: 4 x 10
9
joules (1.11 megawatt hours, equivalent to 0.951 tons of TNT)
More info
Data for the same earthquake reported by different agencies
Info: The more agencies report about the same quake and post similar data, the more confidence you can have in the data. It takes normally up to a few hours until earthquake parameters are calculated with near-optimum precision.
| | | | |
| --- | --- | --- | --- |
| Magnitud | Profundidad | Ubicación | Fuente |
| 3.2 | 15 km | 20 Km WNW of Stanley, Idaho, USA | USGS |
| 3.2 | 15 km | SOUTHERN IDAHO, USA | EMSC |
User reports for this quake (2)
Contribute:
Leave a comment if you find a particular report interesting or want to add to it.
Flag as inappropriate.
Mark as helpful or interesting.
Send your own user report!
Sultan, wa (650 km NW of epicenter) [

Map

]

/ Weak shaking (MMI III) / rattling, vibrating / very short

: All 4 dogs woke up and started barking, shortly after a felt the slightest vibration pass through the house. I wouldn't have known what it was except for the fact that we had two earthquakes last year. This one was very slight, probably due to its distance, but was n reminiscent of those other. |

One user found this interesting.
Boise / Weak shaking (MMI III) / 2-5 s
Try our free app!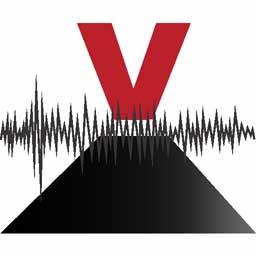 Earlier earthquakes in the same area since 1900
Hint: Click on Date/Time to show latest first

Date / time UTC

|

Mag

|

Profundidad

|

Age

|

Distancia

| Detalles

28 Oct 1983 14:06

|

6.9

|

10km / 6.2mi

|

hace 38 años

|

108km / 67mi

| Custer County, 1 mi NW of Idaho Falls, Bonneville County, Idaho, USA

31 Mar 2020 23:52

|

6.5

|

10km / 6.2mi

|

hace 1 año 6 semanas

|

22km / 14mi

| 21 mi NW of Stanley, Custer County, Idaho, USA

12 Jul 1944 19:30

|

6.1

|

10km / 6.2mi

|

hace 77 años

|

15km / 9mi

| 15 mi NW of Stanley, Custer County, Idaho, USA

14 Feb 1945 03:01

|

6.0

|

10km / 6.2mi

|

hace 76 años

|

35km / 22mi

| 43 mi W of Challis, Custer County, Idaho, USA

25 Jun 2020 05:20

|

4.6

|

7.5km / 4.7mi

|

hace 46 semanas

|

11km / 7mi

| 17 mi NW of Stanley, Custer County, Idaho, USA

08 Sep 2020 20:24

|

4.4

|

10km / 6.2mi

|

hace 36 semanas

|

20km / 13mi

| 22 mi NW of Stanley, Custer County, Idaho, USA

21 May 2020 11:33

|

4.4

|

11.6km / 7.2mi

|

hace 51 semanas

|

15km / 9mi

| 20 mi NW of Stanley, Custer County, Idaho, USA

14 May 2020 00:21

|

4.4

|

16.8km / 10.4mi

|

hace 1 año 0 semanas

|

13km / 8mi

| 19 mi NW of Stanley, Custer County, Idaho, USA

13 Nov 2020 10:54

|

4.3

|

17.5km / 10.9mi

|

hace 26 semanas

|

8km / 5mi

| 16 mi NW of Stanley, Custer County, Idaho, USA

11 Apr 2020 17:57

|

4.3

|

13.2km / 8.2mi

|

hace 1 año 5 semanas

|

3km / 2mi

| 13 mi NW of Stanley, Custer County, Idaho, USA

Show all
Map of earlier quakes