Sismo muy débil mag. 1.1 - France, martes, 18 ene 2022 11:32 (GMT +1) -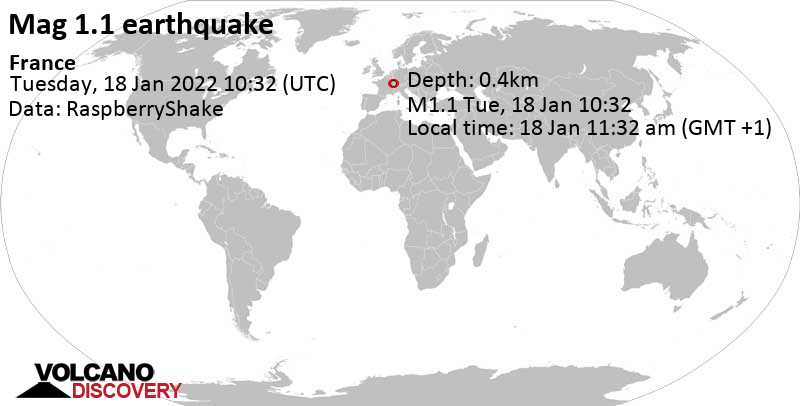 Sismo muy débil magnitud 1.1 a 0.4 km de profundidad
18 Jan 13:08 UTC: Primero en informar: RaspberryShake después de 2 horas y 36 minutos.
Data for the same earthquake reported by different agencies
Info: The more agencies report about the same quake and post similar data, the more confidence you can have in the data. It takes normally up to a few hours until earthquake parameters are calculated with near-optimum precision.
Prueba nuestra aplicación gratuita!