Volcano W volcano
Actualizado: 1 jul. 2022 05:00 GMT -
Refresh
Submarine volcanoes -900? m / - 2,953 ft
New Zealand, Kermadec Islands, -31.85°S / -179.18°W
Current status: normal or dormant (1 out of 5)
Typical eruption style:
sin especificar
Erupciones del volcán Volcano W:
unknown, no recent eruptions
Lastest nearby earthquakes:
No hay terremotos recientes
Background
Twin submarine volcanoes, known informally as Volcano W, were discovered during a New Zealand-American submarine vent mapping expedition to the Kermadec arc in 2004. The two deep-water basaltic volcanoes lie SW of Curtis Island. The summits of both volcanoes are cut by small calderas, and evidence of diffuse hydrothermal venting was observed on the SE volcano in 2005. The SE volcano rises to within about 900 m of the sea surface and contains a cone in its summit caldera. The caldera walls expose pillow lavas, pillow tubes, localized sheet flows, and pillow breccias, with higher proportions of volcaniclastic breccias in the upper portion.
---
Smithsonian / GVP volcano information
Volcano W Fotos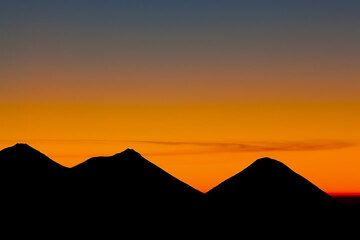 The silhouettes of Acatenango, Fuego and Atitlán volcanoes at dawn (Photo: Tom Pfeiffer)
The crater lake of Maly Semyachik, Kamchatka (Photo: kaylash)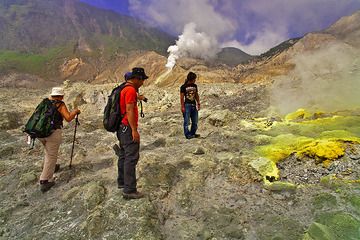 The VolcanoDiscovery group and our guides at the fumaroles of Papadayan volcano (Photo: Tobias Schorr)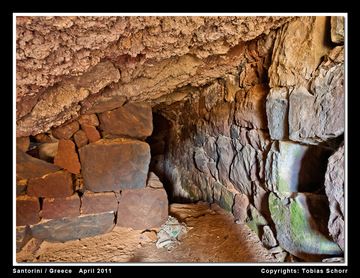 Eingang zu einer wahrscheinlich vorgeschichtlichen Zisterne, die bis in die Neuzeit verwendet wurde. Eines der beeindruckendsten Bauwerke Santorins. Die Zisterne liegt di...

See also: Sentinel hub | Landsat 8 | NASA FIRMS