Latest quakes near Etna volcano in the past 48 hours on Monday, October 3, 2022
- list, stats and map
Updated: Oct 3, 2022 14:41 GMT
-
Depth and magnitude of quakes versus time plot
Showing quakes magnitude

0.1

or higher (

1

earthquake):
Date and time
Mag
Depth
Distance
Location
Details
Map
Sunday, October 2, 2022 GMT (1 quake)
Oct 2, 2022 5:17 pm (GMT +2)

(Oct 2, 2022 15:17 GMT)




1.8


28 km
13 km (8.1 mi)
5 km northeast of Bronte, Catania, Sicily, Italy
More
Map
Estimated combined seismic energy released:
3.2 x 10
7
joules (8.78 kilowatt hours) |
about seismic energy
Earthquake Catalog - Look up past earthquakes
Look up past earthquakes in this area by date or date range:
INGV reported that during 13-19 June gas emissions rose from Etna's Southeast Crater (SEC) and Bocca Nuova Crater (BN); the emissions from BN were dense and voluminous on 13 June and drifted SSW. Lava effusion from the vent located at about 2,700 m elevation, along the fissure that had opened on 29 May, had slowed by 13 June and stopped by that evening. Lava continued to erupt from a vent along the 7 June fissure, located at the base of the N wall of the Valle del Bove, advancing to 1,760 m elevation by 14 June. ...
Read all
It seems the effusive activity at Etna ceased, at least according to the latest satellite imagery on 16 June. ...
Read all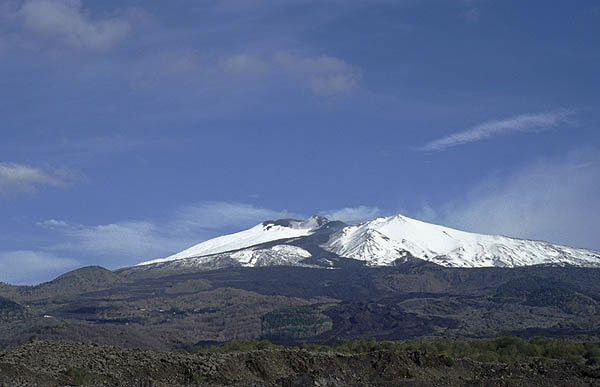 Snow-covered Etna volcano with the fresh lava flows from 2002/03