Latest quakes near Etna volcano in the past 24 hours on Monday, November 28, 2022
- list, stats and map
Updated: Nov 28, 2022 16:33 GMT
-
Strongest quake today: Mag. 1.5 | Italy: Randazzo (CT) -
...Read more
Depth and magnitude of quakes versus time plot
Showing quakes magnitude

0.1

or higher (

1

earthquake):
Date and time
Mag
Depth
Distance
Location
Details
Map
Monday, November 28, 2022 GMT (1 quake)
Nov 28, 2022 3:57 pm (GMT +1)

(Nov 28, 2022 14:57 GMT)




1.5


19 km
14 km (8.7 mi)
Italy: Randazzo (CT)
More
Map
Estimated combined seismic energy released:
1.1 x 10
7
joules (3.12 kilowatt hours) |
about seismic energy
Earthquake Catalog - Look up past earthquakes
Look up past earthquakes in this area by date or date range:
The Istituto Nazionale di Geofisica e Vulcanologia (INGV) reported that a new eruptive fissure opened at the volcano yesterday. ...
Read all
During the past weeks and months, the volcano has remained relatively calm. Most monitored parameters (seismic, degassing, ground deformation etc activity) have not shown significant variations and are generally around low to moderate levels, typical for most intervals between eruptive episodes. ...
Read all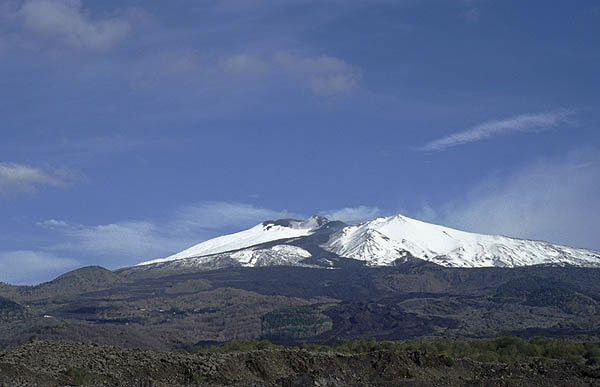 Snow-covered Etna volcano with the fresh lava flows from 2002/03