Past earthquakes near Etna volcano: Nov 29, 2022
- list, stats and map
Updated: Jan 30, 2023 14:14 GMT
-
Strongest quake: Mag. 1.3 | Italy: 12 Km W Zafferana Etnea (CT) -
...Read more
Earthquake Catalog
Look up past earthquakes in this area by date or date range:
Depth and magnitude of quakes versus time plot
Showing quakes magnitude

0.1

or higher (

1

earthquake):
Date and time
Mag
Depth
Distance
Location
Details
Map
Tuesday, November 29, 2022 GMT (1 quake)
Nov 29, 2022 3:58 am (GMT +1)

(Nov 29, 2022 02:58 GMT)




1.3

1.2 km (0.7 mi)
Italy: 12 Km W Zafferana Etnea (CT)
More
Map
Estimated combined seismic energy released:
5.6 x 10
6
joules (1.56 kilowatt hours) |
about seismic energy
INGV reported that the vents at the NE base of Etna's SE Crater, in the Valle del Leone at about 2,800 m elevation, continued to feed lava flows during 16-22 January, though the rate notably fluctuated. Lava effusion progressively decreased during 16-17 January and had possibly ceased by the late afternoon of 17 January. Effusion restarted in the early hours of 18 January, generating two lava flows. ...
Read all
The lava flow from the vent at the southern base of the SE crater is active again this morning, and a new lava flow has been advancing on the surface. ...
Read all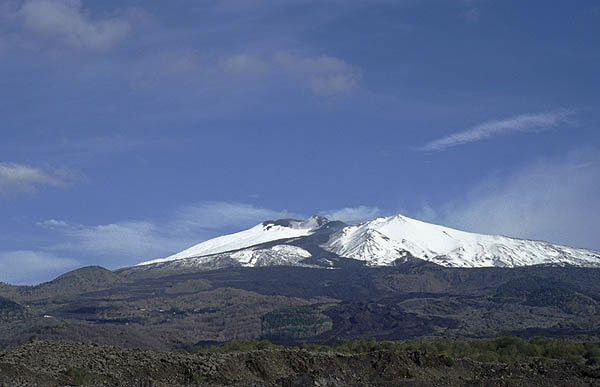 Snow-covered Etna volcano with the fresh lava flows from 2002/03