Etna volcano updates and eruption news:
Etna volcano, Italy: summit access remains forbidden
Wed, 3 Oct 2012, 08:37
08:37 AM | BY: T
As
Claude Grandpey
puts it on his blog today:
Is it really a surprise? Access to the summit of Mount Etna has been extended until October 31st. As I put it before, Mount Etna is becoming a "forbidden volcano"!
If you agree that this is un-proportionate as well, please send comments to our
facebook Etna page
!
Previous news
More on VolcanoDiscovery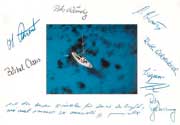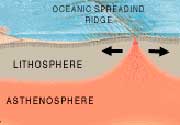 Divergent plate boundaries in oceans
: Two ocean plates move apart from each other. Hot upwelling mantle material forms magmas that continuously produce new oceanic crust. An ocean widens.
Photos from Kilauea volcano: lava flowing into the sea