Etna volcano updates and eruption news:
Etna volcano (Sicily (Italy)) activity update: Activity summary 2-6 Oct 2012, brief episode of strombolian activity in Bocca Nuova
Thu, 18 Oct 2012, 10:05
10:05 AM | BY: T
Osservatorio Etneo reported that on the evening of 2 October weak Strombolian activity resumed within Etna's Bocca Nuova crater, from the same vent on the SE part of the crater floor that was active in July and August 2012.
On 3 October the activity was accompanied by a small inter-crater lava flow on the S part of the floor. Over the next few days the activity slowly intensified and a small new cone developed over the old cone formed during July-August, which had subsequently nearly completely collapsed. Volcanic tremor amplitude rapidly increased on the evening of 6 October at the same time eruptive activity intensified. Lava flowed towards the W part of the crater floor and lava fountains pulsated. The intensity of both the eruptive activity and the volcanic tremor amplitude peaked just after midnight on 7 October, and strong glow from the crater was observed from nearby populated areas. Some of the lava jets rose well above the crater rim. Activity decreased at 0430, and the next day dropped to the lowest levels recorded for many weeks.
(Smithsonian / USGS Weekly Volcanic Activity Report)
Previous news
More on VolcanoDiscovery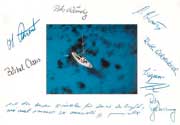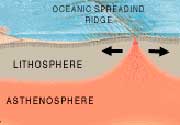 Divergent plate boundaries in oceans
: Two ocean plates move apart from each other. Hot upwelling mantle material forms magmas that continuously produce new oceanic crust. An ocean widens.
Photos from Kilauea volcano: lava flowing into the sea