Etna volcano updates and eruption news:
Etna volcano update:
Tue, 25 Feb 2014, 17:28
17:28 PM | BY: T
Thermal image of the eastern flank of Etna, showing the active lava flows from the NSEC
Mild strombolian activity from the New SE crater and weekly alimented lava effusion from the fissure vents at its eastern base continue.
Previous news
More on VolcanoDiscovery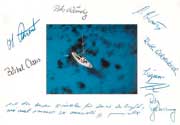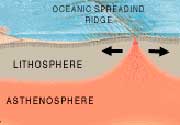 Divergent plate boundaries in oceans
: Two ocean plates move apart from each other. Hot upwelling mantle material forms magmas that continuously produce new oceanic crust. An ocean widens.
Photos from Kilauea volcano: lava flowing into the sea