Volcano list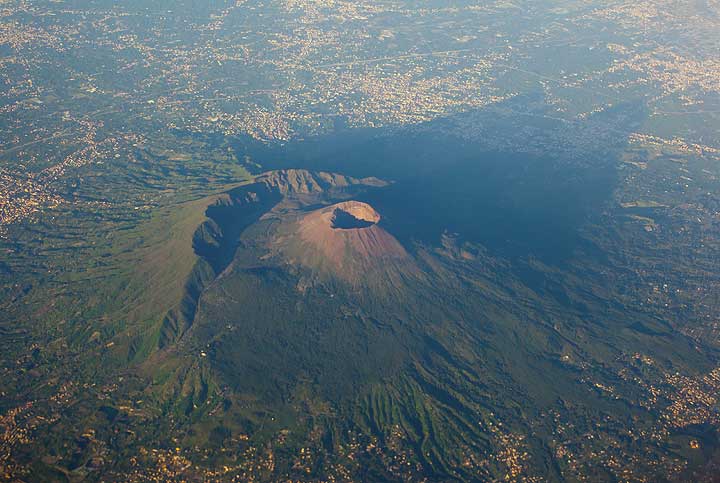 Vesuvius volcano near Naples, Italy, seen from the air. The rim of the remnant of the older Somma volcano which collapsed in the 79 AD Plinian eruption is clearly visible to the left of the new Cono Grande cone with its crater.
[
more
]
(Stratovolcano 2968 m / 9,737 ft)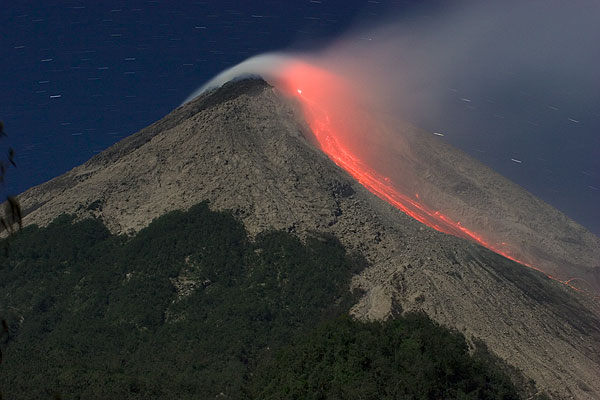 Glowing avalanches of hot rocks from the new lava dome (2006 eruption).
Merapi, a steep stratovolcano north of Central Java's capital Yogyakarta, is Indonesia's most active volcano. It erupts on average every 5-10 years and is feared for its deadly pyroclastic flows - avalanches of hot rocks and gas that are generated when parts of new lava domes con... [
more
]
(Stratovolcano 3470 m / 11,384 ft)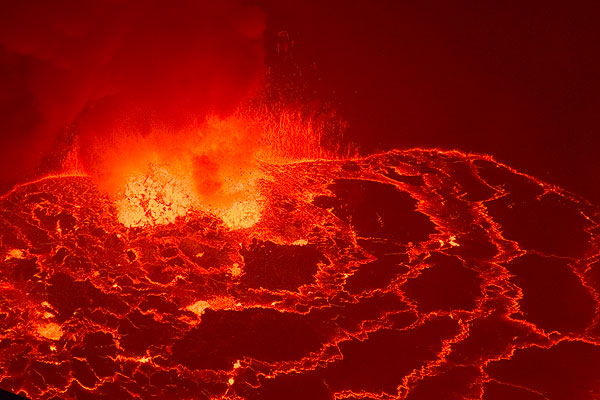 The lava lake of Nyiragongo volcano
Nyiragongo (also spelled Niragongo), one of the world's most beautiful and active volcanoes, is a large stratovolcano near Lake Kivu at the eastern border of DRCongo with Rwanda in the Virunga National Park.
It has a 1.2 km diameter summit caldera containing the world's mo... [
more
]