Batu Tara volcano news:
Batu Tara volcano (Sunda Islands, Indonesia) activity update
ven., 16 août 2013, 15:22
15:22 PM | AUTEUR : TOMPFEIFFER
Strombolian activity, sometimes strong, continues. A plume rose to 5,000 ft (1.5 km) altitude and drifted 70 nautical miles to the west earlier today (VAAC Darwin).
Actualités précédentes
Plus sur VolcanoDiscovery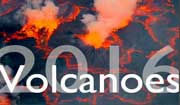 Volcano Calendar 2016
: We're proud to present our new volcano calendar 2016: 13 different and attractive images of volcanoes, volcanic landscapes and phenomena taken during volcano tours over the past few years.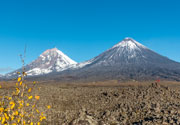 Land of Colors
: We still have spots free on the tours to Kamchata's volcanoes in Aug & Sep 2020! Both tours will be accompanied by a volcanologist from our team. A country full of colors and adventures is waiting for you!