Bridge River Cones volcan
Mise à jour: 18 août. 2022 20:02 GMT -
Refresh
champ volcanique 2500 m / 8,202 ft
Canada, 50.8°N / -123.4°W
Condition actuelle: normal / en sommeil (1 sur 5)
The Bridge River Cones are a field of small basaltic cinder cones in SW British Columbia, Canda. The youngest activity from this volcanic area could be less than 1500 years old.
Montrer carte interactive
Style éruptif tipique:
explosive
Eruptions du volcan Bridge River Cones:
2350 ± 50 years ago
Derniers séismes proches:
No recent earthquakes
Introduction
The Bridge River Cones volcanic field is located at the extreme northern end of the Garibaldi volcanic belt. Pleistocene volcanic necks and cones were Potassium-Argon dated at 0.97 and 0.59 million years ago in the Salal Creek area and display ice-contact features.
Tuber Hill is a small 600,000-year-old basaltic stratovolcano to the north that was constructed on the Bridge River upland when neighboring valleys were filled with ice.
Bridge River Cones Photos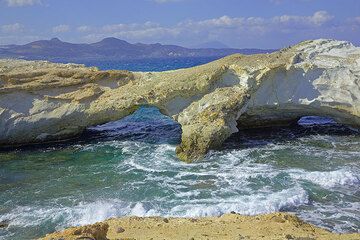 Erosion at the white cliffs has created natural arches over the water. (Photo: Tom Pfeiffer)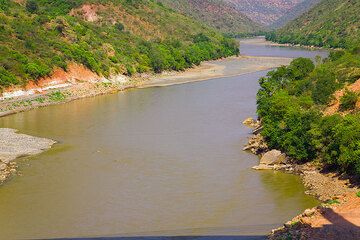 ethiopia_g9978.jpg (Photo: Tom Pfeiffer)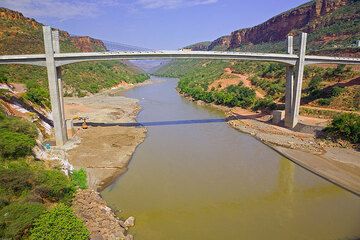 The new Japanese bridge over the Blue Nile (Photo: Tom Pfeiffer)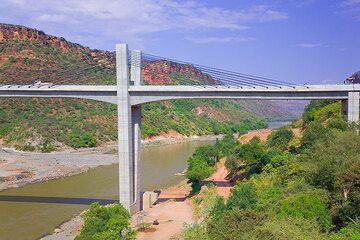 ethiopia_g9980a.jpg (Photo: Tom Pfeiffer)

See also: Sentinel hub | Landsat 8 | NASA FIRMS