Chaitén volcan éruptions
Caldera, lava dome 1122 m
Argentine/Chili (sud), South America, -42.83°S / -72.65°W
Liste des éruptions: 2 May 2008 (plinian eruption) - ongoing
Plus sur VolcanoDiscovery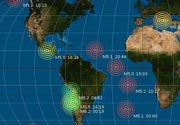 Monthy earthquake reports
: For each month since July 2012, we publish a summary of quake activity world-wide: find the list of largest quake, a map showing all significant quakes as well as detailed statistics on seismic activity during this time.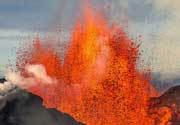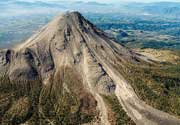 Colima volcano photos
: This beautiful stratovolcano in western Mexico is one of the most active volcanoes on the American continents. It is known for its often spectacular explosions and sometimes glowing avalanches.