Cochiquito volcan
stratovolcans 1435 m / 4,708 ft
Argentina, -36.77°S / -69.82°W
Condition actuelle
:
normal / en sommeil
(1 sur 5) |
Reports
Cochiquito livres
Introduction:
Volcán Cochiquito is an alkaline basaltic stratovolcano with eight satellitic cones.
Volcán Sillanegra (or Malal) is pyroclastic cone complex with two craters and basaltic aa lava flows located east of the Río Grande. Its age was estimated to be Holocene (González-Ferrán, 1995).
Volcán Ranquil del Sur is a small stratovolcano south of the Río Barranca with an estimated Pleistocene-Holocene age that contains a 600-m-wide crater and produced andesitic pyroclastic material and lava flows. However, Folguera et al. (2006) describe Chochiquito as being erupted along a normally reactivated reverse fault in the Chos Malal belt, part of a group of basaltic domes and lava flows ranging from 3.2 to 1.5 Ma (citing dates in Linares and Gonzalez, 1987). Other researchers (e.g. Ramos and Folguera, 2011) map the area as older Pleistocene volcanics not part of the larger volcanic fields nearby.
See also:
Sentinel hub
|
Landsat 8
Plus sur VolcanoDiscovery: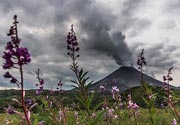 Photos from Kamchatka
: Kamchatka in Russia's far east is one of world's remotest regions and has an almost unparalleled density of active volcanoes. Look at photos taken during our expeditions from this wonderful corner of the world!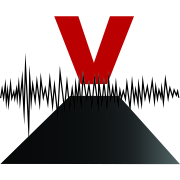 Try our new app!
: Volcanoes & Earthquakes - our new free App for Android shows the latest earthquakes and active volcanoes on a map and as list, as well as volcano news from all the world. You can filter the data shown in various ways, e.g. by magnitude or age of earthquakes, the distance from your location, the status of volcanoes and so on.