Diamond Craters volcan éruptions
champ volcanique 1435 m / 4,708 ft
Oregon, Canada and USA (mainland), 43.1°N / -118.75°W
Liste des éruptions: less than 60,000 years ago
Plus sur VolcanoDiscovery:
If you find the website useful and would like to support us and help keep it alive and improve it, please consider
making a small donation
.
Thank you!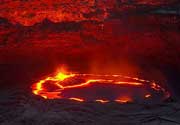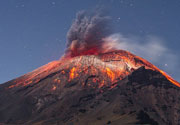 Popocatépetl Volcano Special
: The activity of Mexico's most active and largest volcano has been picking up gradually during the past months. If you like to join a small group of volcano enthusiasts, join us, stay 5 nights near the volcano and move around for extended day- and night-time observation.