Dukono volcano news & eruption updates
Dukono Volcano Volcanic Ash Advisory: CONTINUOUS VA EMISSIONS TO FL070 EXTD NW OBS VA DTG: 16/2230Z to 7000 ft (2100 m)
mercredi sept. 16, 2020 22:45 | AUTEUR : VN
Satellite image of Dukono volcano on 16 Sep 2020
Explosive activity continues. Volcanic Ash Advisory Center (VAAC) Darwin warned about a volcanic ash plume that rose up to estimated 7000 ft (2100 m) altitude or flight level 070 and is moving at 10 kts in NW direction.
The full report is as follows:
FVAU01 at 22:29 UTC, 16/09/20 from ADRM
VA ADVISORY
DTG: 20200916/2230Z
VAAC: DARWIN
VOLCANO: DUKONO 268010
PSN: N0141 E12753
AREA: INDONESIA
SUMMIT ELEV: 1335M
ADVISORY NR: 2020/1014
INFO SOURCE: HIMAWARI-8
AVIATION COLOUR CODE: ORANGE
ERUPTION DETAILS: CONTINUOUS VA EMISSIONS TO FL070 EXTD NW
OBS VA DTG: 16/2230Z
OBS VA CLD: SFC/FL070 N0139 E12754 - N0144 E12731 - N0134
E12724 - N0137 E12712 - N0153 E12719 - N0158 E12733 - N0141
E12755 MOV NW 10KT
FCST VA CLD +6 HR: 17/0430Z SFC/FL070 N0141 E12755 - N0139
E12753 - N0153 E12719 - N0208 E12734
FCST VA CLD +12 HR: 17/1030Z SFC/FL070 N0142 E12754 - N0139
E12754 - N0139 E12719 - N0151 E12716 - N0200 E12727
FCST VA CLD +18 HR: 17/1630Z SFC/FL070 N0142 E12754 - N0139
E12754 - N0139 E12720 - N0151 E12716 - N0200 E12727
RMK: CONTINUOUS VA OBS ON LATEST VIS SAT IMAGERY EXTD NW
FROM SUMMIT. VA HEIGHT AND FORECAST BASED ON HIMAWARI-8
IMAGERY AND MODEL GUIDANCE.
NXT ADVISORY: NO LATER THAN 20200917/0430Z
Actualités précédentes
Plus sur VolcanoDiscovery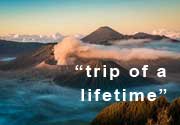 What clients have said
: Browse through feedback about our tours from customers, read what they have said about us!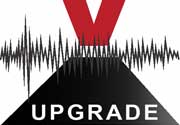 Volcanoes & Earthquakes
: Upgrade the Volcanoes & Earthquakes app!
Once installed for a tiny one-time cost, it unlocks additional features, removes ads in the free version of the app.
Tropical rainforest, coconut palm beaches, primitive culture and moon-like landscapes, and some of the
world's most active and exciting volcanoes
. Join us on our
expedition to Vanuatu
.