Moderate mag. 4.3 earthquake - North Pacific Ocean, 54 km southeast of Salina Cruz, Oaxaca, Mexico, on Wednesday, 27 Jan 2021 7:41 pm (GMT -6) -
Séisme modéré magnitude 4.3 at 16 km depth
28 Jan 02:00 UTC: Premier à signaler: SSN après 18 minutes.
Update Thu, 28 Jan 2021, 02:06
Moderate magnitude 4.3 earthquake 54 km southeast of Salina Cruz, Mexico
4.3 quake 27 Jan 7:41 pm (GMT -6)
Mexico's National Seismological Service (SSN) reported a magnitude 4.3 quake in Mexico near Salina Cruz, Oaxaca, only 24 minutes ago. The earthquake hit early evening on Wednesday 27 January 2021 at 7:41 pm local time at a shallow depth of 16 km. The exact magnitude, epicenter, and depth of the quake might be revised within the next few hours or minutes as seismologists review data and refine their calculations, or as other agencies issue their report.
Our monitoring service identified a second report from the European-Mediterranean Seismological Centre (EMSC) which listed the quake at magnitude 4.3 as well.
Towns or cities near the epicenter where the quake might have been felt as very weak shaking include Barrio Nuevo (pop. 33) located 49 km from the epicenter, San Mateo del Mar (pop. 5,700) 50 km away, Colonia Juarez (pop. 2,800) 51 km away, Salina Cruz (pop. 76,600) 54 km away, San Francisco del Mar Viejo (pop. 4,000) 62 km away, Santo Domingo Tehuantepec (pop. 42,100) 71 km away, and Ixtepec (pop. 25,400) 91 km away.
VolcanoDiscovery will automatically update magnitude and depth if these change and follow up if other significant news about the quake become available. If you're in the area, please send us your experience through our reporting mechanism, either
online
or via
our mobile app
. This will help us provide more first-hand updates to anyone around the globe who wants to know more about this quake.
Earthquake data:
Date & time: 28 Jan 2021 01:41:51 UTC -
Local time at epicenter:
mercredi, 27 janv. 2021 19:41 (GMT -6)
Magnitude: 4.3
Profondeur: 16.0 km
Epicenter latitude / longitude: 15.76°N / 94.94°W
(
Océan Pacifique Nord
,
Mexique
)
Nearby towns and cities:
49 km S de Barrio Nuevo
(pop: 33) -->
Voir les séismes à proximité!
54 km SSE de Salina Cruz
(pop: 76,600) -->
Voir les séismes à proximité!
60 km SE de El Morro
(pop: 2,630) -->
Voir les séismes à proximité!
62 km SSO de San Francisco del Mar Viejo
(pop: 4,030) -->
Voir les séismes à proximité!
64 km SSE de Santa Rosa
(pop: 2,490) -->
Voir les séismes à proximité!
66 km SSO de San Dionisio del Mar
(pop: 3,140) -->
Voir les séismes à proximité!
71 km SSE de Santo Domingo Tehuantepec (Tehuantepec)
(pop: 42,100) -->
Voir les séismes à proximité!
76 km S de Juchitán de Zaragoza
(pop: 74,800) -->
Voir les séismes à proximité!
91 km SSE de Ixtepec
(pop: 25,400) -->
Voir les séismes à proximité!
603 km SE de Mexico
(pop: 12,294,200) -->
Voir les séismes à proximité!
Weather at epicenter at time of quake:
Clear Sky
28.4°C
(83 F), humidity: 71%, wind: 19 m/s (38 kts)
Primary data source:
SSN
(Servicio Sismológico Nacional)
Estimated released energy: 1.8 x 10
11
joules (49.4 megawatt hours, equivalent to 42.5 tons of TNT)
Plus d'infos
Data for the same earthquake reported by different agencies
Info: The more agencies report about the same quake and post similar data, the more confidence you can have in the data. It takes normally up to a few hours until earthquake parameters are calculated with near-optimum precision.
| | | | |
| --- | --- | --- | --- |
| Magnitude | Profondeur | Lieu | Source |
| 4.3 | 16 km | 54 Km Al SURESTE De SALINA CRUZ, OAX, Mexico | SSN |
| 4.3 | 16 km | OFFSHORE OAXACA, MEXICO | EMSC |
User reports for this quake
There are no user reports for this quake yet.
If you felt it
be the first to report it
!
Try our free app!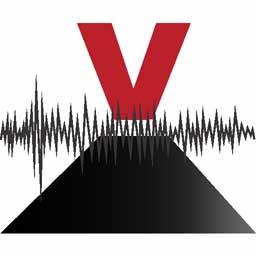 Earlier earthquakes in the same area since 1900
Hint: Click on Date/Time to show latest first

Date / time UTC

|

Mag

|

Profondeur

|

Age

|

Distance

| Détail

08 Sep 2017 04:49

|

8.1

|

60km / 37mi

|

il y a 4 ans

|

151km / 94mi

| North Pacific Ocean, 88 km SW of Topon, Pijijiapan, Chiapas, Mexico

17 Jun 1928 03:19

|

7.9

|

20km / 12.4mi

|

il y a 93 ans

|

182km / 113mi

| Santa Lucía Miahuatlán, 17 km S of Miahuatlan de Porfirio Diaz, Oaxaca, Mexico

23 Sep 1902 20:18

|

7.8

|

unknown

|

il y a 119 ans

|

209km / 130mi

| Nuevo Vicente Guerrero, 39 km SE of Villaflores, Chiapas, Mexico

29 Nov 1978 19:52

|

7.7

|

18km / 11.2mi

|

il y a 42 ans

|

179km / 111mi

| San Agustin Loxicha, 36 km S of Miahuatlan de Porfirio Diaz, Oaxaca, Mexico

15 Jan 1931 01:50

|

7.6

|

35km / 22mi

|

il y a 90 ans

|

178km / 111mi

| Tobalá, 33 km S of Miahuatlan de Porfirio Diaz, Oaxaca, Mexico

22 Mar 1928 04:17

|

7.6

|

15km / 9.3mi

|

il y a 93 ans

|

132km / 82mi

| Rincón Escalera, 11 km N of Merced del Potrero, Mexico

30 Sep 1999 16:31

|

7.5

|

61km / 38mi

|

il y a 22 ans

|

216km / 134mi

| San Sebastian Coatlan, 26 km NE of Puerto Escondido, Mexico

23 Aug 1965 19:46

|

7.4

|

25km / 16mi

|

il y a 56 ans

|

105km / 65mi

| 5.4 km S of Santa Maria Zapotitlan, Santa Maria Ecatepec, Oaxaca, Mexico

23 Jun 2020 15:29

|

7.3

|

35km / 22mi

|

il y a 42 semaines

|

114km / 71mi

| Santa Maria Ecatepec, 15 km NE of Merced del Potrero, Mexico

21 Oct 1995 02:38

|

7.2

|

159km / 99mi

|

il y a 26 ans

|

198km / 123mi

| Piedra Parada, 13 km NW of Ocozocoautla de Espinosa, Chiapas, Mexico

Show all
Map of earlier quakes