Korovin volcano news & activity updates
Korovin volcano (Andreanof Islands, Aleutian Islands): Volcanic Alert Level raised to Yellow
jeu., 29 oct. 2020, 07:02
07:02 AM | AUTEUR : MARTIN
A minor steam plume from Korovin volcano on 26 October from satellite (image: WorldView-1 satellite)
The Alaska Volcano Observatory (AVO) reported that the
alert level for the volcano was raised to "yellow"
, as an
increase of seismic activity and sulfur dioxide emissions
has been recorded.
The instruments record volcano-tectonic earthquakes over the past two weeks associated with sulfur dioxide (SO2) deggasing detected on 15, 20 and 26 October.
AVO will continue to monitor the volcano for signs of volcanic activity.
Source: Alaska Volcano Observatory volcano activity update 29 October 2020
Actualités précédentes
sam., 26 févr. 2005, 01:49
Plus sur VolcanoDiscovery
Desert, Salt & Volcanoes
: Experience one of the geologically most active areas on the planet: the Danakil desert in northern Ethiopia. Highlights include Erta Ale volcano with its active lava lake and Dallol hydrothermal fields offering a surreal landscape of colors, salt, geysers and springs.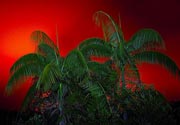 Vanuatu Volcano Tours
: One of the most exciting volcano travel destinations in the world! On our adventurous expeditions, you will get close to active lava lakes on Ambrym Island and the spectacular fireworks of Yasur volcano on Tanna Island.