Mentolat volcan
stratovolcan 1660 m / 5,446 ft
Argentine/Chili (sud), South America, -44.7°S / -73.08°W
Condition actuelle: normal / en sommeil (1 sur 5)
Volcán Mentolat is an active stratovolcano southern Chile located in the central part of Magdalena Island across the Puyuhuapi strait from Puerto Cisnes. The volcano has an ice-filled, 6 km wide caldera.
The most recent eruption at Mentolat volcano was around the year 1710. It may have produced a prominent young andesitic lava flow on the western slope of the volcano.
An explosive eruption about 7000 years ago produced a wide-spread pumice and scoria layer that extends to the SE.
Style éruptif tipique
: explosive
Eruptions du volcan Mentolat
: 1710 ± 5, 5010 BC ± 50 years
| | | | |
| --- | --- | --- | --- |
| Heure | Mag. / Profondeur | Distance | Location |
See also:
Sentinel hub
|
Landsat 8
Plus sur VolcanoDiscovery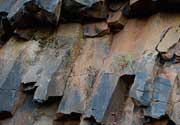 Igneous or magmatic rocks
: The most primitive rock type forms when magma (molten rock) solidifies - either inside the earth (plutonic rocks) or during volcanic eruptions (volcanic rocks). A short overview.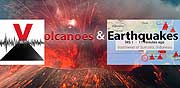 Try our new app!
: Volcanoes & Earthquakes - our new free App for Android shows the latest earthquakes and active volcanoes on a map and as list, as well as volcano news from all the world. You can filter the data shown in various ways, e.g. by magnitude or age of earthquakes, the distance from your location, the status of volcanoes and so on.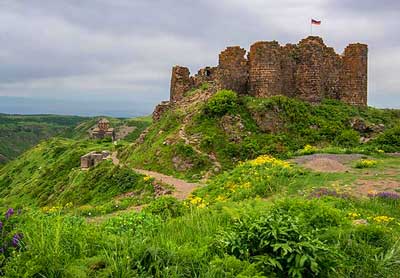 Land of Volcanoes & History
: Armenia, a small country in the South Caucasus, has a long dramatic history and a rich cultural heritage. Despite its compact territory, it has much to offer its guests: fascinating mountain landscapes with snowy volcano peaks, beautiful gorges and cliffs, alpine meadows and subtropical forests, monasteries hidden in valleys, archaeological sites and picturesque villages.