Mountain Home-Kuna Lava Field volcan
Mise à jour: 29 nov.. 2022 18:12 GMT
-
Pyroclastic cone(s) 1040 m / 3412 ft
Idaho, United States, 43.2°N / -115.98°W
Condition actuelle: (probablement) éteint (0 sur 5)
Montrer carte interactive
Style éruptif tipique:
unspecified
Eruptions du volcan Mountain Home-Kuna Lava Field:
None during the past 10,000 years
Less than few million years ago (Pleistocene)
Derniers séismes proches
No recent earthquakes
Introduction
This extensive field of Quaternary basalt extends about 95 km between Mountain Home and the Kuna-Melba area southeast of the Boise River Valley (Wood, 1997). Basaltic outcrops have been dated around 2 Ma at Wild Horse Butte and Jackass Butte.
---
Source: Smithsonian / GVP volcano information
Mountain Home-Kuna Lava Field Photos

View towards the huge volcanic massive of Lepetimnos (Photo: Tobias Schorr)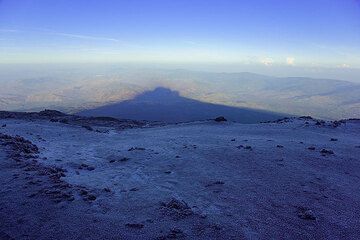 By the time we have arrived on the NW side of the summit craters, the sun has risen and Etna drops her majestic morningshadow to the West over Sicily. (Photo: Tom Pfeiffe...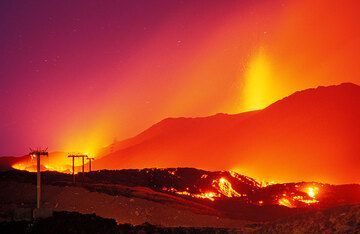 La coulée de lave détruit le téléphérique (Photo: Tom Pfeiffer)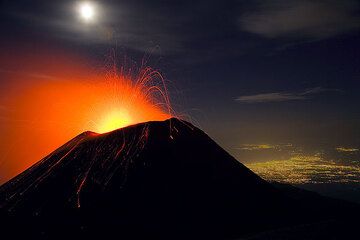 Activité strombolienne du cratère SE en octobre 2006. Les lumières de Catane au fond. (Photo: Tom Pfeiffer)




See also: Sentinel hub | Landsat 8 | NASA FIRMS