Photo de la journée
| | | | | | | |
| --- | --- | --- | --- | --- | --- | --- |
| Lundi | Mardi | Mercredi | Jeudi | Vendredi | Samedi | Dimanche |
| Mon | Tue | Wed | Thu | Fri | Sat | Sun |
| 26 | 27 | 28 | 29 | 30 | 31 | 1 Apr |
| 2 | 3 | 4 | 5 | 6 | 7 | 8 |
| 9 | 10 | 11 | 12 | 13 | 14 | 15 |
| 16 | 17 | 18 | 19 | 20 | 21 | 22 |
| 23 | 24 | 25 | 26 | 27 | 28 | 29 |
| 30 | 1 May | 2 | 3 | 4 | 5 | 6 |
Plus sur VolcanoDiscovery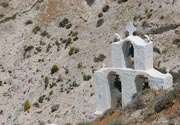 Private geology tour on Santorini
: We offer you private geology tours to get to know the extraordinary geology and natural history of the island, but also aspects of the deep connection with its cultural history and archaeology.
Etna volcano photos
: Etna - Europe's largest and most active volcano is a universe in itself. Browse through our collection spanning almost 20 years of eruptions and more.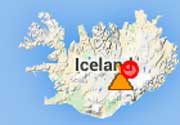 Current activity of Bardarbunga volcano, Iceland
: An intense seismic crisis started at Bárdarbunga volcano on 16 August 2014 and is continuing at the time of writing (23 Aug). It may or may not lead to a volcanic eruption, possibly under the Vatnajökull ice cap.
Follow updates as news come in!