Vote
[?]
Droit d'auteur: Tom Pfeiffer
Contact: Email
File: ethiopia_g9917.jpg | Hits
Plus sur VolcanoDiscovery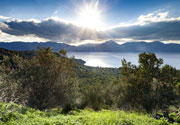 Land of Theseus
: A relaxed walking and study tour to one of Greece's hidden treasures and also one of the least known volcanically active areas in Europe.
Guatemala photos
: Guatemala - a land of volcanoes and the colorful Mayan culture with incredible variety. A dream destination for volcano enthusiasts and photographers!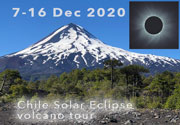 Solar Eclipse & volcano tour
: A total solar eclipse will occur on 14 Dec 2020 and pass over southern Chile and Argentina. Chile's most active volcano Villarrica is located exactly on the center line where the eclipse will be best to observe.
We offer you the unique chance to combine the eclipse with a tour to one the world's most beautiful volcanic areas - the Lake District in Chile.