Kamchatka, Russia: photos - volcanoes, landscapes, colors
Sub-groupes:
Plus sur VolcanoDiscovery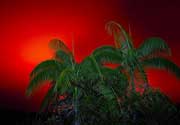 Ambrym+Yasur volcanoes in Vanuatu
: An adventurous expedition to some of the most spectacular and active volcanoes in the world! Our volcano expedition to Vanuatu lets you spend 1 week on Ambrym with its multiple active lava lakes and 4 days on Yasur, famous for its spectacular fireworks. Guided by professional volcanologist, small groups (May-Sep).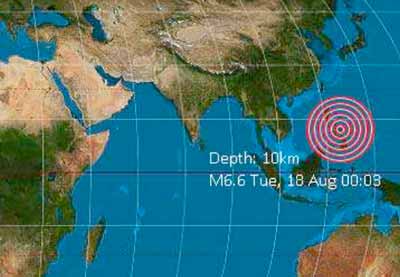 Earthquake News
: Worldwide reports, updates on significant seismic events and more.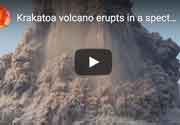 Krakatoa explodes
: In the afternoon of 17 Oct, a particularly violent explosion occurred at Anak Krakatau, blasting away a portion of the southern crater rim. A similar event might have been the final trigger for the catastrophic landslide that let the cone collapse and cause a devastating tsunami on 22 Dec 2018.