Sabancaya volcano news & activity updates:
Sabancaya Volcano Volcanic Ash Advisory: INTERMITTENT EMISSIONS to 25000 ft (7600 m)
mer., 21 août 2019, 13:15
13:15 PM | AUTEUR : VN
Explosive activity continues. Volcanic Ash Advisory Center (VAAC) Buenos Aires warned about a volcanic ash plume that rose up to estimated 25000 ft (7600 m) altitude or flight level 250 .
The full report is as follows:
FVAG01 at 13:11 UTC, 21/08/19 from SABM
VA ADVISORY
DTG: 20190821/1315Z
VAAC: BUENOS AIRES
VOLCANO: SABANCAYA 354006
PSN: S1547 W07150
AREA: PERU
SUMMIT ELEV: 19576 FT [5967 M]
ADVISORY NR: 2019/952
INFO SOURCE: GOES-E. VOLCANO WEB CAMERA.
AVIATION COLOR CODE: NOT GIVEN
ERUPTION DETAILS: INTERMITTENT EMISSIONS
OBS VA DTG: 21/1230Z
OBS VA CLD: SFC/FL250 S1546 W07150 - S1607 W07117
- S1613 W07151 - S1546 W07153 - S1546 W07150 MOV
SE 5KT
FCST VA CLD +6HR: 21/1830Z SFC/FL250 S1532 W07156
- S1535 W07129 - S1608 W07117 - S1610 W07134 -
S1601 W07149 - S1550 W07155 - S1532 W07156
FCST VA CLD +12HR: 22/0030Z SFC/FL250 S1546
W07155 - S1546 W07138 - S1616 W07128 - S1621
W07159 - S1546 W07155
FCST VA CLD +18HR: 22/0630Z SFC/FL250 S1544
W07156 - S1548 W07147 - S1628 W07134 - S1624
W07210 - S1544 W07156
RMK: VA PULSES ARE DETECTED IN STLT IMAGERY MOV
SE. WEBCAM SHOWS CONTINUOUS EMISSION OF STEAM
WITH INTERMITTENT PUFFS OF VA. ...SMN
NXT ADVISORY: WILL BE ISSUED BY 20190821/1915Z=
Actualités précédentes
Plus sur VolcanoDiscovery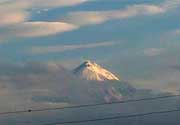 List and map of all volcanoes in Africa. Most volcanoes are located in the Great Rift Valley, but there are more.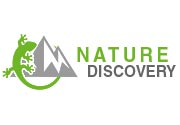 NatureDiscovery
: Our walking & study tours with a broader focus on nature, geology, landscape, photography, archaeology and culture: explore Greece, Ethiopia and many other wonderful travel destinations!