Séisme modéré mag. 5.1 - Molucca Sea, 107 km au nord de Ternate, North Maluku, Indonésie, samedi, 13 nov. 2021 22:42 (GMT +9) -
Séisme modéré magnitude 5.1 at 118 km depth
13 Nov 13:52 UTC: Premier à signaler: GFZ après 10 minutes.
13 Nov 13:55: Maintenant en utilisant une nouvelle source de données: BMKG
Update Sat, 13 Nov 2021, 13:57
Moderate yet deep magnitude 5.1 quake hits 107 km north of Ternate, Indonesia late at night
5.1 quake 13 Nov 10:42 pm (GMT +9)
Indonesia was shaken near Ternate, North Maluku, by an earthquake of magnitude 5.1 only 14 minutes ago, Indonesia's Meteorology, Climatology, and Geophysical Agency reported.
The quake hit at an intermediate depth of 118 km beneath the epicenter near Ternate, North Maluku, Indonesia, late at night on Saturday, November 13th, 2021, at 10:42 pm local time. The strength of the earthquake may have been tempered by its relative great depth below the surface, which makes it feel weaker in absolute terms. The exact magnitude, epicenter, and depth of the quake might be revised within the next few hours or minutes as seismologists review data and refine their calculations, or as other agencies issue their report.
A second report was later issued by the German Research Centre for Geosciences (GFZ), which listed it as a magnitude 5.0 earthquake. A third agency, the European-Mediterranean Seismological Centre (EMSC), reported the same quake at magnitude 5.3.
Based on the preliminary seismic data, the quake should not have caused any significant damage, but was probably felt by many people as light vibration in the area of the epicenter.
Weak shaking might have been felt in Tobelo (pop. 10,000) located 68 km from the epicenter.
Other towns or cities near the epicenter where the quake might have been felt as very weak shaking include Ternate (pop. 101,700) located 107 km from the epicenter, and Sofifi (pop. 36,200) 114 km away.
VolcanoDiscovery will automatically update magnitude and depth if these change and follow up if other significant news about the quake become available. If you're in the area, please send us your experience through our reporting mechanism, either
online
or via
our mobile app
. This will help us provide more first-hand updates to anyone around the globe who wants to know more about this quake.
Earthquake data
Date & heure:
13 Nov 2021 13:42:52 UTC -
Heure locale à l'épicentre:
samedi, 13 nov. 2021 22:42 (GMT +9)
Magnitude: 5.1
Profondeur: 118.0 km
Épicentre latitude / longitude:
1.75°N / 127.4°E
(
Molucca Sea
,
Indonésie
)
Antipode:
1.75°S / 52.6°W
Volcan le plus près:
Tobaru
(19 km / 12 mi)
Villes et villages en proximité:
68 km O de Tobelo (Kabupaten Halmahera Utara)
(pop: 10,000) -->
Voir les séismes à proximité!
107 km N de Ternate
(pop: 101,700) -->
Voir les séismes à proximité!
114 km N de Sofifi (Kota Tidore Kepulauan)
(pop: 36,200) -->
Voir les séismes à proximité!
248 km E de Bitung
(pop: 137,400) -->
Voir les séismes à proximité!
271 km E de Laikit, Laikit II (Dimembe) (Kabupaten Minahasa Utara)
(pop: 8,000) -->
Voir les séismes à proximité!
281 km E de Tondano (Kabupaten Minahasa)
(pop: 33,300) -->
Voir les séismes à proximité!
285 km E de Manado
(pop: 451,900) -->
Voir les séismes à proximité!
293 km E de Tomohon
(pop: 27,600) -->
Voir les séismes à proximité!
Météo à'épicentre au moment du séisme:
Broken Clouds
28.7°C
(84 F), humidity: 76%, wind: 3 m/s (5 kts) from NE
Source de données principale:
BMKG
(Meteorological, Climatological, and Geophysical Agency of Indonesia)
Énergie sismique libérée estimée :
2.8 x 10
12
joules (783 MWh, équivalent à 674 tonnes de TNT) |
about seismic energy
Données pour le même séisme indiquées par différentes agences
Info : Plus les agences signalent le même séisme et publient des données similaires, plus vous pouvez avoir confiance dans les données. Il faut normalement jusqu'à quelques heures pour que les paramètres sismiques soient calculés avec une précision quasi optimale.
| | | | |
| --- | --- | --- | --- |
| Mag. | Profondeur | Lieu | Source |
| 5.1 | 118 km | Halmahera, Indonesia | BMKG |
| 4.8 | 135 km | HALMAHERA, INDONESIA | EMSC |
| 5.0 | 128 km | Halmahera, Indonesia | GFZ |
| 4.8 | 138 km | 62 Km W of Tobelo, Indonesia | USGS |
Témoignages pour ce séisme
There are no user reports for this quake.
Try our free app!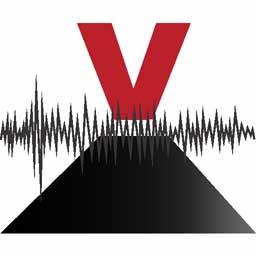 Répliques
[Plus d'infos]
Répliques enregistrées, les plus récentes en premier (7 séismes)
Date et l'heure
Mag
Profondeur
Lieu
Détail
10. janv. 2022 16:02


il y a 13 jours

3.8


39 km
Molucca Sea, Indonésie
Plus
9. janv. 2022 20:52


il y a 14 jours

3.2


24 km
Molucca Sea, Indonésie
Plus
8. janv. 2022 18:51


il y a 2 semaines

3.9


30 km
HALMAHERA, INDONESIA
Plus
2. janv. 2022 22:44


il y a 3 semaines

5.0


98 km
Molucca Sea, Indonésie
Plus
2. janv. 2022 18:10


il y a 3 semaines

2.5


26 km
Molucca Sea, Indonésie
Plus
28. nov. 2021 16:41


il y a 8 semaines

3.1


130 km
Molucca Sea, 99 km N de Ternate, North Maluku, Indonésie
Plus
16. nov. 2021 21:50


il y a 10 semaines

3.2


104 km
Molucca Sea, 102 km N de Ternate, North Maluku, Indonésie
Plus