Unnamed volcan
Mise à jour: 29 janv.. 2023 02:13 GMT
-
unknown type - submarine volcano ca. -5000 m / -16,400 ft
North Sulawesi (Indonésie), 3.97°N / 124.17°E
Condition actuelle: normal / en sommeil (1 sur 5)
The existence of this volcano is questionable and there are no convincing data available to confirm the existence of this volcano in the Celebes Sea.
Montrer carte interactive
Style éruptif tipique:
unknown
Eruptions du volcan Unnamed:
1955 (?), 1922
Derniers séismes proches
No recent earthquakes
Introduction
The Catalog of Active Volcanoes of the World (CAVW) reported a submarine volcano in the Celebes Sea with an eruption in 1922. The reported ocean depth at this location is 5000 m (CAVW), and scientists considered the existence of this submarine volcano to be questionable.
Unnamed Photos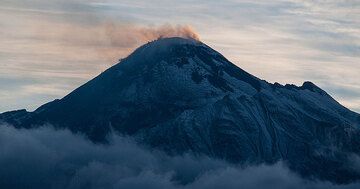 Bezymianny - the "unnamed" volcano of Kamchatka in Sep 2016 (Photo: AndreyNikiforov)




See also: Sentinel hub | Landsat 8 | NASA FIRMS