New tour dates for tours in Italy and Greece in the first half of 2008
mer., 12 sept. 2007, 23:01
23:01 PM |
We have now finished our planning for the new dates of the tours on Santorini and southern Italy in the first half of 2008. Further information is found on the individual tour pages. Have a look - we would be happy to welcome you on one of our new tours!
- The VolcanoDiscovery Team
Actualités précédentes
Plus sur VolcanoDiscovery
Earthquake monitor
: Lists and maps of earthquakes in the world in near real time. Country lists, earthquake archive, and I-felt-it reports.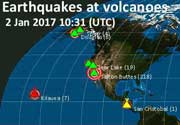 Earthquakes near Volcanoes
: Our world-wide map continuously detects shallow earthquakes near volcanoes. These could be early signs of unrest and often precede eruptions.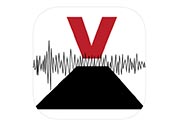 Volcanoes & Earthquakes
: Our popular app is now also available for iPhone and iPad! Get the latest volcano news and earthquakes world-wide - it's free!