Ol Doinyo Lengai volcano (Tanzania), eruption update
The activity at Lengai volcano, that started around 30 March is still enigmatic. According to information compiled by our colleague Fred Belton, a lava flow and lava fountains were emitted on the 30th, but there were no ash emissions. A steam plume was visible that may have been mistakenly described as ash in news reports. According to an observer in Tanzania, on 4 April a very large lava flow was visible on the volcano's W flank. The lava flow was over 1 km long and had traveled down the flank of the volcano and into a gorge. There were no signs that the flow was still hot. Photographs revealed that another lava flow may have traveled W of the volcano on 3 or 4 April. On 7or 8 April, active lava was contained within a new lava lake (?) at the summit. There are contradictory reports about evacuations evacuations from villages near the volcano.
Actualités précédentes
Plus sur VolcanoDiscovery
If you find the website useful and would like to support us and help keep it alive and improve it, please consider
making a small donation
.
Thank you!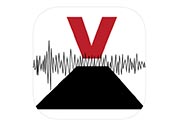 Volcanoes & Earthquakes
: Our popular app is now also available for iPhone and iPad! Get the latest volcano news and earthquakes world-wide - it's free!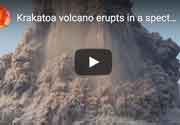 Krakatoa explodes
: In the afternoon of 17 Oct, a particularly violent explosion occurred at Anak Krakatau, blasting away a portion of the southern crater rim. A similar event might have been the final trigger for the catastrophic landslide that let the cone collapse and cause a devastating tsunami on 22 Dec 2018.