Fuego volcano news & eruption updates:
Fuego Volcano Volcanic Ash Advisory: NEW VA EM MOV WNW
Sun, 14 Jul 2019, 16:00
16:00 PM | BY: VN
Volcanic Ash Advisory Center Washington (VAAC) issued the following report:
FVXX22 at 15:58 UTC, 14/07/19 from KNES
VA ADVISORY
DTG: 20190714/1556Z
VAAC: WASHINGTON
VOLCANO: FUEGO 342090
PSN: N1428 W09052
AREA: GUATEMALA
SUMMIT ELEV: 12346 FT [3763 M]
ADVISORY NR: 2019/547
INFO SOURCE: GOES-EAST. VOLCAT.
ERUPTION DETAILS: NEW VA EM MOV WNW
RMK: WE HAVE RECEIVED INFORMATION SUGGESTING A
POSSIBLE VA EMISSION. WE WILL GATHER FURTHER
INFORMATION AND ISSUE A FULL ADVISORY AS SOON AS
POSSIBLE.
NXT ADVISORY: AS SOON AS POSSIBLE
More on VolcanoDiscovery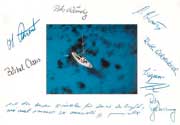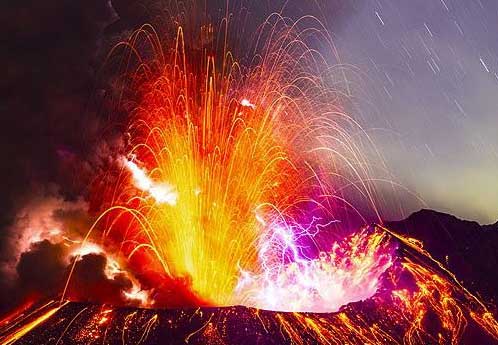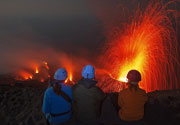 From Stromboli to Etna tour
: A small group tour with a volcanologist to discover the active volcanoes in Sicily: spend 8 fantastic days in some of the most beautiful and interesting volcanic areas in the world. Watch Etna and Stromboli erupt... Last but not least, very nice accommodation and delicious food wait for you!