Fuego volcano news & eruption updates:
Fuego Volcano Volcanic Ash Advisory: VA CLD OBS IN STLT. to 16000 ft (4900 m)
Thu, 30 Jan 2020, 03:45
03:45 AM | BY: VN
Explosive activity continues. Volcanic Ash Advisory Center (VAAC) Washington warned about a volcanic ash plume that rose up to estimated 16000 ft (4900 m) altitude or flight level 160 .
The full report is as follows:
FVXX22 at 03:36 UTC, 30/01/20 from KNES
VA ADVISORY
DTG: 20200130/0332Z
VAAC: WASHINGTON
VOLCANO: FUEGO 342090
PSN: N1428 W09052
AREA: GUATEMALA
SUMMIT ELEV: 12346 FT [3763 M]
ADVISORY NR: 2020/040
INFO SOURCE: GOES-EAST. NWP MODELS.
ERUPTION DETAILS: VA CLD OBS IN STLT.
OBS VA DTG: 30/0320Z
OBS VA CLD: SFC/FL160 N1444 W09041 - N1440 W09036
- N1428 W09052 - N1428 W09052 - N1444 W09041 MOV
NE 10-15KT
FCST VA CLD +6HR: 30/0930Z NO ASH EXP
FCST VA CLD +12HR: 30/1530Z NO ASH EXP
FCST VA CLD +18HR: 30/2130Z NO ASH EXP
RMK: LGT VA CLD OBS IN STLT MOV NE OF SUMMIT APRX
30 NM. VA EXPCD TO DSIPT BY T+6HR. ...LEVINE
NXT ADVISORY: WILL BE ISSUED BY 20200130/0930Z
Previous news
More on VolcanoDiscovery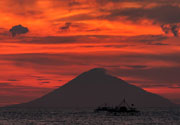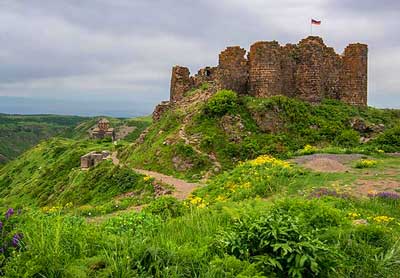 Land of Volcanoes & History
: Armenia, a small country in the South Caucasus, has a long dramatic history and a rich cultural heritage. Despite its compact territory, it has much to offer its guests: fascinating mountain landscapes with snowy volcano peaks, beautiful gorges and cliffs, alpine meadows and subtropical forests, monasteries hidden in valleys, archaeological sites and picturesque villages.
List and map of all volcanoes in Africa. Most volcanoes are located in the Great Rift Valley, but there are more.