Fumarole Butte volcano
Updated: Aug 17, 2022 17:40 GMT -
Refresh
Shield 1609 m / 5279 ft
Utah, United States, 39.62°N / -112.8°W
Current status: (probably) extinct (0 out of 5)
Typical eruption style:
unspecified
Fumarole Butte volcano eruptions:
None during the past 10,000 years
Less than few million years ago (Pleistocene)
Lastest nearby earthquakes:
No recent earthquakes
Background
The Quaternary basaltic-andesite shield volcano Fumarole Butte in west-central Utah is dated 0.9 million years ago. Hot springs are found on the eastern flanks (Nash, in Wood and Kienle 1990).
---
Source: Smithsonian / GVP volcano information
Fumarole Butte Photos
Sulfur deposits and escaping gas from fumaroles on Vulcano volcano's La Fossa crater rim. (Photo: Tom Pfeiffer)
Hot drops of sulfuric acid at a fumarole of Stefanos crater on Nisyros volcano, Greece (Photo: Tobias Schorr)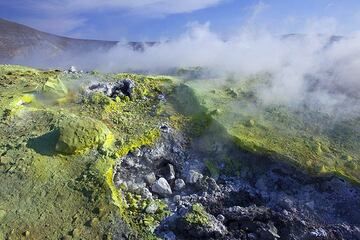 Fumarole at the crater of La Fossa volcano, Vulcano Island, Eolian Islands, Italy (Photo: Tom Pfeiffer)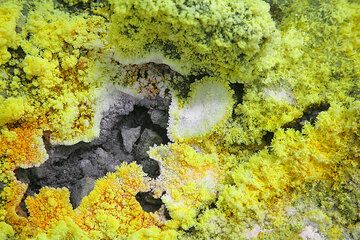 White gypsum and yellow sulphur deposits form bizarre crusts around the fumaroles that have temperatures mostly between 100 and 300 degrees centigrade. (Photo: Tom Pfeiff...

See also: Sentinel hub | Landsat 8 | NASA FIRMS