Girekol volcano
stratovolcano 2323 m, Turkey, 39.2°N / 43.18°E
Nearby recent earthquakes (within 30km radius):
Earthquake list: past 7 days, magnitude -0.8 or higher
Updated: Fri, 30 Oct 05:41 UTC (GMT)
Filter by magnitude:
all
2.0+
3.0+
4.0+
5.0+
Earthquake list
Time
Mag. / Depth
Distance
Location
Map
Source
No recent earthquakes in our database
Earthquake statistics
Number of earthquakes vs time:
Past 24 hrs:
Past 30 days:
Past 90 days:
Magnitude distribution and energy released:
Past 24 hrs:
Past 7 days:
Past 30 days:
More on VolcanoDiscovery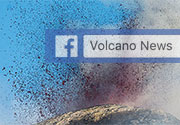 Volcano News group
: Join our group on facebook: post reports, updates, or other interesting facts about volcanism and volcanic activity worldwide and discuss with other members.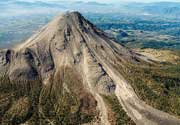 Colima volcano photos
: This beautiful stratovolcano in western Mexico is one of the most active volcanoes on the American continents. It is known for its often spectacular explosions and sometimes glowing avalanches.