Hogum Range volcano
Typical eruption style
: unspecified
Hogum Range volcano eruptions
: None during the past 10,000 years
Less than few million years ago (Pleistocene)
| | | | |
| --- | --- | --- | --- |
| Time | Mag. / Depth | Distance | Location |
Background:
The Hogum Range contains a group of at least 7 volcanic necks which are associated with dikes, lava flow remnants, and pyroclastic cones. Some of the cones contain striated boulders, occur in places where they would have been destroyed by Pleistocene glaciers, and are considered to be of Recent age by Lord (1948). Souther (in Wood and Kienle, 1990) indicates that the relationship of intravalley flows to the present topography suggests a Quaternary age. Recent work indicates all activity ceased during the Pleistocene (Hickson et al., 1994).
---
Source: Smithsonian / GVP volcano information
See also:
Sentinel hub
|
Landsat 8
More on VolcanoDiscovery:
Introduction to Plate Tectonics
: The Earth's upper, rigid layer is broken into several plates which are in constant motion to one another. Most earthquakes and volcanoes occur as result of these plate boundaries.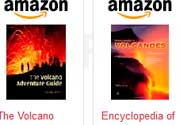 Books about Volcanoes
: A selection of great books about volcanoes and volcanism, grouped into sections of different reading level interest.