Ile de l' Est volcano
Updated: Aug 9, 2022 01:10 GMT -
Refresh
Stratovolcano 1090 m / 3,576 ft
France, Southern Indian Ocean, -46.43°S / 52.2°E
Current status: (probably) extinct (0 out of 5)
Typical eruption style:
unspecified
Ile de l' Est volcano eruptions:
unknown, no recent eruptions
Lastest nearby earthquakes:
No recent earthquakes
Background
Ile de l'Est, the easternmost island in the Crozet archipelago, is a glacially eroded basaltic stratovolcano with scoria cones concentrated on its eastern flank. A metamorphosed gabbroic complex is cut by a dense network of dikes and cone sheets that fed younger volcanic rocks. The 10 x 19 km wide Ile de l'Est is the oldest of the Crozet Islands, but contains five younger oxidized scoria cones, most of which are on the eastern side of the island. The young scoria cones may be Holocene in age (LeMasurier and Thomson, 1990).
---
Smithsonian / GVP volcano information
Ile de l' Est Photos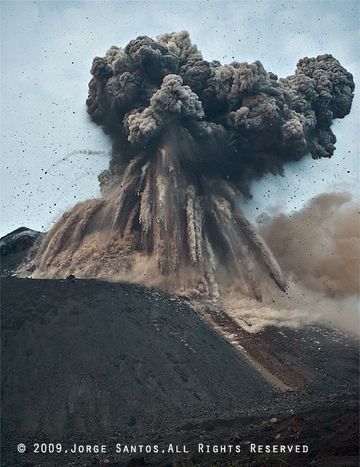 A fraction of a second later, the largest blocks are falling onto the slope of the cone, leaving dense trails of ash behind in the air, while the ash cloud expands, parts...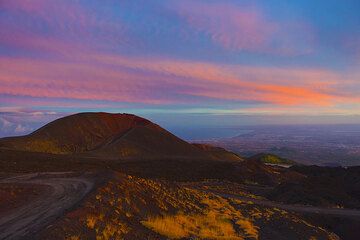 The setting sun paints the clouds in the sky, while the Monti Silvestri and, far behind and below, Catania and the Ionian Coast of Sicily, are already in the evening shad...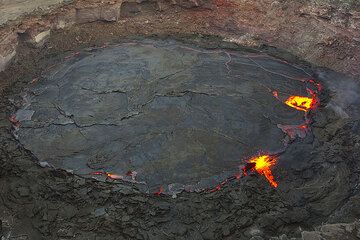 While the lake starts to overflow on the western and northen rims, the crust starts to crack open. (Photo: Tom Pfeiffer)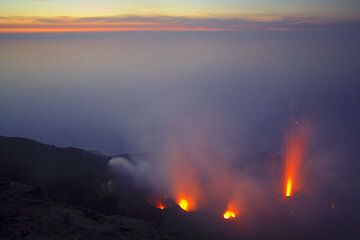 6 active vents are visible here while the Western vent of the NE crater erupts. (Photo: Tom Pfeiffer)

See also: Sentinel hub | Landsat 8 | NASA FIRMS