Iskut-Unuk River Cones volcano news & activity updates:
No news in this list.
More on VolcanoDiscovery
If you find the website useful and would like to support us and help keep it alive and improve it, please consider
making a small donation
.
Thank you!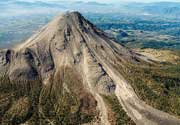 Colima volcano photos
: This beautiful stratovolcano in western Mexico is one of the most active volcanoes on the American continents. It is known for its often spectacular explosions and sometimes glowing avalanches.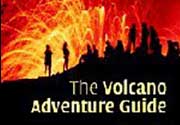 Excellent information for anyone wishing to visit and enjoy active volcanoes safely. Detailed guidelines to 42 different volcanoes around the world.
Volcano Calendar 2015
: We're proud to present our new volcano calendar 2015: 13 different and attractive images of volcanoes, volcanic landscapes and phenomena taken during volcano tours over the past few years.