Debile terremoto magnitudine 3.0 - New Zealand mercoledí, 21 agosto 2019
21 Aug 12:12 UTC: Primo a segnalare: GEONET (NZ) dopo 1 minuti.
Aug 21 12:13: Magnitudine ricalcolata da 2.7 a 2.8.
Aug 21 12:15: Magnitudine ricalcolata da 2.8 a 3.0.
Profondità ricalcolata da 6.8 a 5.0 km.
Data & ora: Wednesday, 21 August 2019 12:10 UTC
Magnitudine: 3.0
Profondità: 5.0 km
Epicentro latitudine / longitudine: 41.62706°S / 173.15097°E
(
New Zealand
)
Nearby towns and cities:
27 km SE da Wakefield
(pop: 1,700)
27 km S da Brightwater
(pop: 1,700)
33 km S da Richmond
(pop: 14,000)
41 km SW da Nelson
(pop: 59,200)
141 km SW da Wellington
(pop: 381,900)
154 km SW da Lower Hutt
(pop: 101,200)
Fonte dati primaria:
GEONET (NZ)
Stima dell'energia sismica liberata: 2 x 10
9
joules (554 kilowatt hours, equivalent to 0.477 tons of TNT) [
saperne di più
]
Data for the same earthquake reported by different agencies
Info: The more agencies report about the same quake and post similar data, the more confidence you can have in the data. It takes normally up to a few hours until earthquake parameters are calculated with near-optimum precision.
User reports for this quake (1)
Nelson / Weak shaking (MMI III)
Earlier earthquakes in the same area
Minor mag. 3.0 earthquake - New Zealand on Wednesday, 21 August 2019
Click here to search our database for earlier earthquakes in the same area since 1900!
Piu su VolcanoDiscovery
If you find the website useful and would like to support us and help keep it alive and improve it, please consider
making a small donation
.
Thank you!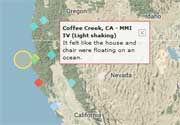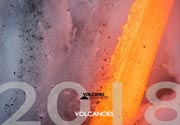 Volcano Calendar 2018
: We're proud to present our 2018 volcano calendar: 13 different and attractive images of volcanoes, volcanic landscapes and phenomena taken during volcano tours over the past few years.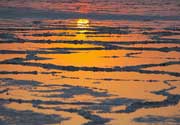 Ethiopia and the Danakil
: Ethiopia is a very diverse and beautiful country. Thanks to our numerous
expeditions to Erta Ale and Dallol
and beyond, we have an extensive collection of images showing the volcano's lava lake, the desert, the colorful hot springs of Dallol, the vast salt lakes, camel caravans and more.