Moderato terremoto magnitudine 5.4 - Northern Mid-Atlantic Ridge, martedì, 06 ottobre 2020 -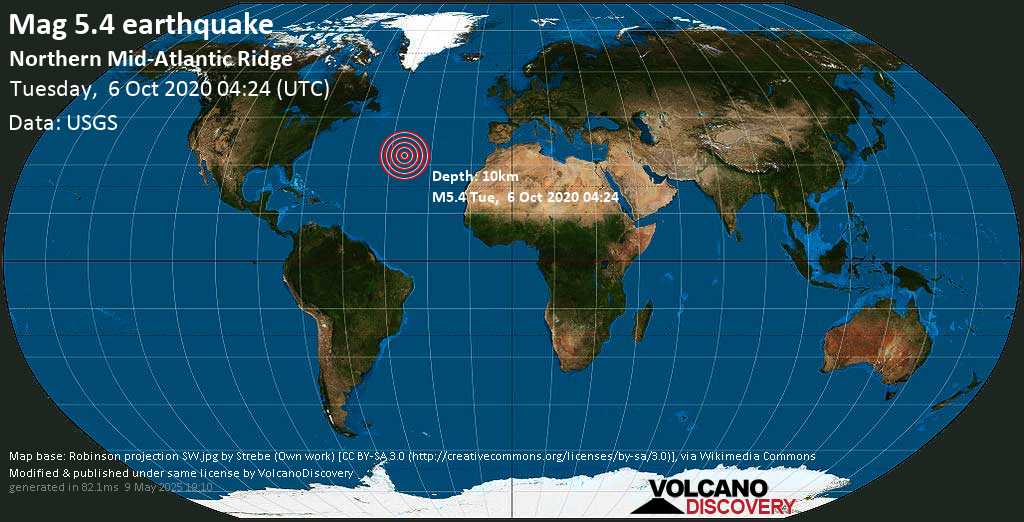 Moderate magnitude 5.4 earthquake at 10 km depth
6 Oct 05:08 UTC: Primo a segnalare: USGS dopo 43 minuti.
6 Oct 18:56: Magnitudine ricalcolata da 5.6 a 5.4. Posizione dell'epicentro corretta di 3.6 km (2.2 mi) al ENE.
6 Oct 22:38: Posizione dell'epicentro corretta di 3 km (1.9 mi) al WNW.
Data & ora: 6 Oct 2020 04:24:57 UTC -
Magnitudine: 5.4
Profondità: 10.0 km
Epicentro latitudine / longitudine: 32,8645°N / 39,838°W
(international territory)
Weather at epicenter at time of quake:
Clear Sky
24°C
(75 F), humidity: 80%, wind: 5 m/s (10 kts) from E
Fonte dati primaria:
USGS
Stima dell'energia sismica liberata: 7,9 x 10
12
joules (2,21 gigawatt hours, equivalent to 1898 tons of TNT or 0,1 atomic bombs!)
More info
Data for the same earthquake reported by different agencies
Info: The more agencies report about the same quake and post similar data, the more confidence you can have in the data. It takes normally up to a few hours until earthquake parameters are calculated with near-optimum precision.
| | | | |
| --- | --- | --- | --- |
| Magnitudine | Profondità | Ubicazione | Fonte |
| M 5.4 | 10 km | Northern Mid-Atlantic Ridge | USGS |
| M 5.1 | 10 km | Northern Mid-atlantic Ridge | EMSC |
| M 4.8 | 10 km | Northern Mid Atlantic Ridge | GFZ |
User reports for this quake
There are no user reports for this quake yet.
If you felt it
be the first to report it
!
Try our free app!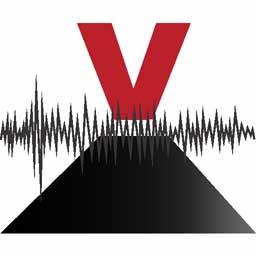 Aftershocks of the 5.4 quake Northern Mid-Atlantic Ridge 6 October 04:24 UTC
More info
Recorded aftershocks, latest first (0 quakes):
So far, no aftershocks have been registered.
Earlier earthquakes in the same area since 1900
Moderate mag. 5.4 earthquake - Northern Mid-Atlantic Ridge on Tuesday, 6 October 2020 at 04:24 (GMT)
Map of earlier quakes
Try our free app!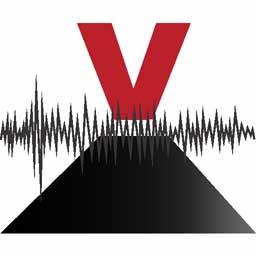 Piu su VolcanoDiscovery
">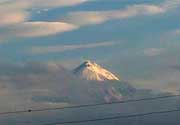 ">Latest volcano webcam image
: Many volcanoes can be observed in real-time using webcams. Look at the latest images collected from our
volcano webcam viewer tool
.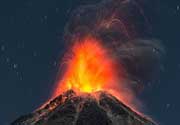 Volcano Special Tours
: We organize tours to particularly active volcanoes and during ongoing eruptions for extended observation time from various viewpoints. These trips, exclusively for very small groups, are often announced only at short notice and require fast travel and flexibility. Each trip is accompanied by a volcanologist from our team. Examples include: Kilauea (Hawai'i), Colima (Mexico), Krakatau and many others.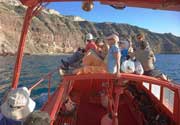 Walking & Study tours
: VolcanoDiscovery's signature tours for small groups: Discover volcanoes and volcanic areas from close with an expert in their field! These tours have a broad mix of activities and interests from photography, walking, study travel, nature & culture.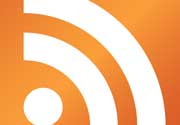 Volcano & Earthquake news feeds
: If you like to use RSS to access the latest news about volcanoes and earthquakes without needing to visit the site, have a look at our available news feeds!