Debile terremoto magnitudine 3.8 - 170 km southwest da Tapachula, Chiapas, Messico, domenica, 18 ottobre 2020 -
Minor magnitude 3.8 earthquake at 18 km depth
18 Oct 13:07 UTC: Primo a segnalare: SSN dopo 5 ore.
Data & ora: 18 Oct 2020 07:57:57 UTC -
Ora locale a epicentro:
2020-10-18 02:57:57 (Hora de México)
Magnitudine: 3.8
Profondità: 18.0 km
Epicentro latitudine / longitudine: 14,11°N / 93,61°W
(
Messico
)
Vulcano più vicino:
Tacana
(197 km / 122 mi)
Nearby towns and cities:
134 km SW da Miguel Hidalgo
145 km WSW da Puerto Madero (Tapachula)
(pop: 9,560)
157 km WSW da Brisas Barra de Suchiate
(pop: 13,700)
166 km SSW da Mapastepec
(pop: 17,900)
168 km SW da Huixtla
(pop: 32,000)
170 km WSW da Tapachula
(pop: 202,700)
299 km S da Tuxtla Gutiérrez
(pop: 537,100)
834 km SE da Città del Messico
(pop: 12,294,200)
Fonte dati primaria:
SSN
Stima dell'energia sismica liberata: 3,2 x 10
10
joules (8,78 megawatt hours, equivalent to 7,56 tons of TNT)
More info
Data for the same earthquake reported by different agencies
Info: The more agencies report about the same quake and post similar data, the more confidence you can have in the data. It takes normally up to a few hours until earthquake parameters are calculated with near-optimum precision.
| | | | |
| --- | --- | --- | --- |
| Magnitudine | Profondità | Ubicazione | Fonte |
| M 3.8 | 18 km | 167 Km Al SUROESTE De MAPASTEPEC, CHIS, Mexico | SSN |
User reports for this quake
There are no user reports for this quake yet.
If you felt it
be the first to report it
!
Try our free app!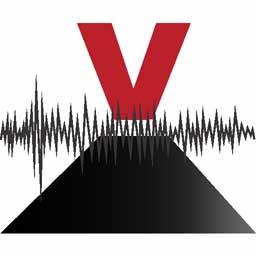 Earlier earthquakes in the same area
Mag. 3.8 earthquake - 170 km southwest of Tapachula, Chiapas, Mexico, on 2020-10-18 02:57:57 (Hora de México)
Click here to search our database for earlier earthquakes in the same area since 1900!
Try our free app!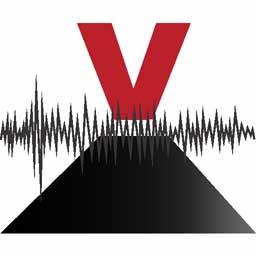 Piu su VolcanoDiscovery
If you find the website useful and would like to support us and help keep it alive and improve it, please consider
making a small donation
.
Thank you!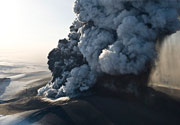 Eyjafjallajökull volcano photos
: The volcano in Iceland with the unpronounceable name... but famous in 2010 when its ash clouds drifted over Europe and forced a unprecedented large-scale airspace closure for several days, stranding millions of passengers.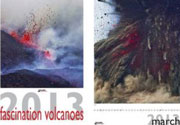 Volcano Calendar 2013
: Our first printed volcano calendar, featuring a paroxysm of Etna, a vulcanian explosion of Krakatau, and much more!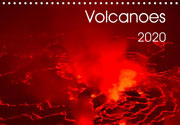 Volcano Calendar 2020
: We're proud to present our 2020 volcano calendar: 13 different and attractive images of volcanoes, volcanic landscapes and phenomena taken during volcano tours over the past two years.