Terremoto moderato mag. 4.2 - La Noria y Minindaca, 17 km a sud da Pinotepa Nacional, Oaxaca, Messico, lunedì, 15 febbraio 2021 -
Terremoto moderato magnitudine 4.2 at 13 km depth
15 Feb 17:46 UTC: Primo a segnalare: EMSC dopo 21 minuti.
15 Feb 17:49: Ora utilizzando nuova fonte di dati: SSN
Update Mon, 15 Feb 2021, 17:51
Magnitude 4.2 earthquake strikes near Pinotepa Nacional, Santiago Pinotepa Nacional, Oaxaca, Mexico
4.2 quake 15 Feb 11:25 am (GMT -6)
Just 26 minutes ago, a 4.2-magnitude earthquake struck near Pinotepa Nacional, Santiago Pinotepa Nacional, Oaxaca, Mexico. The tremor was recorded in the morning on Monday 15 February 2021 at 11:25 am local time, at a shallow depth of 13 km below the surface.
The event was filed by Mexico's National Seismological Service (SSN), the first seismological agency to report it.
Our monitoring service identified a second report from the European-Mediterranean Seismological Centre (EMSC) which listed the quake at magnitude 4.2 as well.
Based on the preliminary seismic data, the quake was probably felt by many people in the area of the epicenter. It should not have caused significant damage, other than objects falling from shelves, broken windows, etc.
In La Finca (pop. 12) located 2 km from the epicenter, the quake should have been felt as light shaking.
Weak shaking might have been felt in El Carrizo (pop. 1,700) located 7 km from the epicenter, Collantes (pop. 2,200) 7 km away, José Maria Morelos (pop. 2,300) 12 km away, Pinotepa Nacional (pop. 29,600) 17 km away, Santa Maria Huazolotitlan (pop. 4,800) 19 km away, and Jamiltepec (pop. 10,100) 25 km away.
Other towns or cities near the epicenter where the quake might have been felt as very weak shaking include Ometepec (pop. 24,100) located 68 km from the epicenter.
Earthquake data:
Data & ora: 15 Feb 2021 17:25:33 UTC -
Ora locale a epicentro:
lunedì, 15 feb 2021 11:25 (GMT -6)
Magnitudine: 4.2
Profondità: 13.0 km
Epicentro latitudine / longitudine: 16.19°N / 98.04°W
(La Noria y Minindaca,
Oaxaca
,
Messico
)
Nearby towns and cities:
2 km O da La Finca
(pop: 12) -->
Vedi sismi vicini
17 km S da Pinotepa Nacional
(pop: 29,600) -->
Vedi sismi vicini
17 km ESE da Corralero
(pop: 1,740) -->
Vedi sismi vicini
20 km SO da San Andrés Huaxpaltepec
(pop: 4,150) -->
Vedi sismi vicini
25 km OSO da Jamiltepec
(pop: 10,100) -->
Vedi sismi vicini
27 km ESE da El Ciruelo
(pop: 2,220) -->
Vedi sismi vicini
27 km SSO da Pinotepa de Don Luis
(pop: 5,690) -->
Vedi sismi vicini
68 km SE da Ometepec (Guerrero)
(pop: 24,100) -->
Vedi sismi vicini
171 km SO da Oaxaca
(pop: 255,000) -->
Vedi sismi vicini
378 km SSE da Città del Messico (Mexico City)
(pop: 12,294,200) -->
Vedi sismi vicini
Weather at epicenter at time of quake:
Clear Sky
28.7°C
(84 F), humidity: 35%, wind: 3 m/s (6 kts) from SW
Fonte dati primaria:
SSN
(Servicio Sismológico Nacional)
Stima dell'energia sismica liberata: 1.3 x 10
11
joules (35 megawatt hours, equivalent to 30.1 tons of TNT)
More info
Data for the same earthquake reported by different agencies
Info: The more agencies report about the same quake and post similar data, the more confidence you can have in the data. It takes normally up to a few hours until earthquake parameters are calculated with near-optimum precision.
| | | | |
| --- | --- | --- | --- |
| Magnitudine | Profondità | Ubicazione | Fonte |
| 4.2 | 13 km | 17 Km Al SUR De PINOTEPA NACIONAL, OAX, Mexico | SSN |
| 4.2 | 13 km | OAXACA, MEXICO | EMSC |
User reports for this quake
There are no user reports for this quake yet.
If you felt it
be the first to report it
!
Try our free app!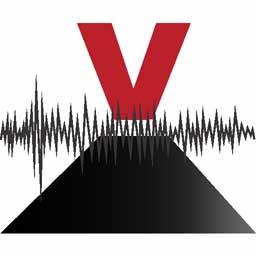 Earlier earthquakes in the same area since 1900
Hint: Click on Date/Time to show latest first

Date / time UTC

|

Mag

|

Profondità

|

Age

|

Distanza

| Details

17 Jun 1928 03:19

|

7.9

|

20km / 12.4mi

|

93 anni fa

|

155km / 97mi

| Santa Lucía Miahuatlán, 17 km S of Miahuatlan de Porfirio Diaz, Oaxaca, Mexico

15 Apr 1907 06:08

|

7.8

|

30km / 19mi

|

114 anni fa

|

86km / 54mi

| 12 km SW of Teojomulco, Oaxaca, Mexico

29 Nov 1978 19:52

|

7.7

|

18km / 11.2mi

|

42 anni fa

|

156km / 97mi

| San Agustin Loxicha, 36 km S of Miahuatlan de Porfirio Diaz, Oaxaca, Mexico

14 Jan 1903 01:47

|

7.7

|

unknown

|

118 anni fa

|

132km / 82mi

| North Pacific Ocean, 138 km SW of Puerto Escondido, Mexico

28 Jul 1957 08:40

|

7.6

|

38km / 23mi

|

64 anni fa

|

148km / 92mi

| 4.5 km SE of Acalmani, Ayutla de los Libres, Guerrero, Mexico

15 Jan 1931 01:50

|

7.6

|

35km / 22mi

|

90 anni fa

|

157km / 97mi

| Tobalá, 33 km S of Miahuatlan de Porfirio Diaz, Oaxaca, Mexico

22 Mar 1928 04:17

|

7.6

|

15km / 9.3mi

|

93 anni fa

|

207km / 128mi

| Rincón Escalera, 11 km N of Merced del Potrero, Mexico

30 Sep 1999 16:31

|

7.5

|

61km / 38mi

|

22 anni fa

|

119km / 74mi

| San Sebastian Coatlan, 26 km NE of Puerto Escondido, Mexico

09 Oct 1928 03:01

|

7.5

|

25km / 16mi

|

93 anni fa

|

57km / 36mi

| Santa Ana Tututepec, 4.8 km N of Santa Maria Acatepec, Mexico

30 Jul 1909 10:51

|

7.5

|

20km / 12.4mi

|

112 anni fa

|

151km / 94mi

| North Pacific Ocean, 66 km SE of Acapulco de Juarez, Guerrero, Mexico

Show all
Map of earlier quakes