Sismo leggero mag. 4.0 - Indian Ocean, 56 km a sud da Bengkulu, Indonesia, lunedí, 01 marzo 2021 -
Sismo leggero magnitudine 4.0 at 30 km depth
1 Mar 00:20 UTC: Primo a segnalare: BMKG dopo 7 minuti.
1 Mar 04:25: Magnitudine ricalcolata da 4.6 a 4.0. Profondità ricalcolata da 38.0 a 30.0 km (da 24 a 18.6 mi). Posizione dell'epicentro corretta di 9 km (5.6 mi) al SSW.
Update Mon, 1 Mar 2021, 00:24
Moderate earthquake of magnitude 4.6 just reported 51 km southeast of Bengkulu, Indonesia
4.6 quake 1 Mar 7:13 am (GMT +7)
Indonesia's Meteorology, Climatology, and Geophysical Agency reported a magnitude 4.6 quake in Indonesia near Bengkulu, only 10 minutes ago. The earthquake hit in the morning on Monday 1 March 2021 at 7:13 am local time at a moderately shallow depth of 38 km. The exact magnitude, epicenter, and depth of the quake might be revised within the next few hours or minutes as seismologists review data and refine their calculations, or as other agencies issue their report.
A second report was later issued by the European-Mediterranean Seismological Centre (EMSC), which listed it as a magnitude 4.6 earthquake as well.
Based on the preliminary seismic data, the quake should not have caused any significant damage, but was probably felt by many people as light vibration in the area of the epicenter.
Weak shaking might have been felt in Bengkulu (pop. 309,700) located 51 km from the epicenter.
Other towns or cities near the epicenter where the quake might have been felt as very weak shaking include Curup (pop. 46,200) located 84 km from the epicenter, Pagar Alam (pop. 70,400) 92 km away, and Lubuklinggau (pop. 148,200) 113 km away.
VolcanoDiscovery will automatically update magnitude and depth if these change and follow up if other significant news about the quake become available. If you're in the area, please send us your experience through our reporting mechanism, either
online
or via
our mobile app
. This will help us provide more first-hand updates to anyone around the globe who wants to know more about this quake.
Earthquake data:
Data & ora: 1 Mar 2021 00:13:37 UTC -
Ora locale a epicentro:
Monday, 1 Mar 2021 07:13 (GMT +7)
Magnitudine: 4
Profondità: 30.0 km
Epicentro latitudine / longitudine: 4.29°S / 102.4°E
(
Indian Ocean
,
Indonesia
)
Vulcano più vicino:
Dempo
(79 km / 49 mi)
Nearby towns and cities:
56 km SSE da Bengkulu
(pop: 309,700) -->
Vedi sismi vicini
92 km S da Curup
(pop: 46,200) -->
Vedi sismi vicini
98 km OSO da Pagar Alam
(pop: 70,400) -->
Vedi sismi vicini
122 km SSO da Lubuklinggau
(pop: 148,200) -->
Vedi sismi vicini
139 km OSO da Lahat
(pop: 65,900) -->
Vedi sismi vicini
161 km OSO da Tanjungagung
(pop: 53,100) -->
Vedi sismi vicini
197 km O da Baturaja
(pop: 134,800) -->
Vedi sismi vicini
224 km OSO da Prabumulih
(pop: 103,500) -->
Vedi sismi vicini
302 km OSO da Palembang
(pop: 1,441,500) -->
Vedi sismi vicini
537 km ONO da Giacarta
(pop: 8,540,100) -->
Vedi sismi vicini
Weather at epicenter at time of quake:
Broken Clouds
26.6°C
(80 F), humidity: 73%, wind: 2 m/s (4 kts) from NNE
Fonte dati primaria:
BMKG
(Meteorological, Climatological, and Geophysical Agency of Indonesia)
Stima dell'energia sismica liberata: 6.3 x 10
10
joules (17.5 megawatt hours, equivalent to 15.1 tons of TNT)
More info
Data for the same earthquake reported by different agencies
Info: The more agencies report about the same quake and post similar data, the more confidence you can have in the data. It takes normally up to a few hours until earthquake parameters are calculated with near-optimum precision.
| | | | |
| --- | --- | --- | --- |
| Magnitudine | Profondità | Ubicazione | Fonte |
| 4.0 | 30 km | Southern Sumatra, Indonesia | BMKG |
| 4.6 | 38 km | SOUTHERN SUMATRA, INDONESIA | EMSC |
User reports for this quake
There are no user reports for this quake yet.
If you felt it
be the first to report it
!
Try our free app!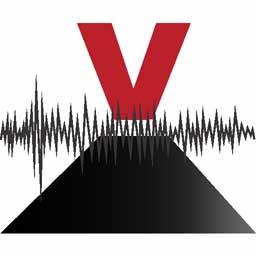 Earlier earthquakes in the same area since 1900
Hint: Click on Date/Time to show latest first

Date / time UTC

|

Mag

|

Profondità

|

Age

|

Distanza

| Details

12 Sep 2007 11:10

|

8.4

|

34km / 21mi

|

14 anni fa

|

116km / 72mi

| Indian Ocean, 122 km SW of Bengkulu, Indonesia

04 Jun 2000 16:28

|

7.9

|

33km / 21mi

|

21 anni fa

|

59km / 37mi

| Indian Ocean, 104 km S of Bengkulu, Indonesia

25 Jun 1914 19:07

|

7.6

|

35km / 22mi

|

107 anni fa

|

76km / 47mi

| Indian Ocean, 51 km W of Bengkulu, Indonesia

13 Feb 2001 19:28

|

7.4

|

36km / 22mi

|

20 anni fa

|

47km / 29mi

| Indian Ocean, 103 km S of Bengkulu, Indonesia

08 Jun 1943 20:42

|

7.4

|

15km / 9.3mi

|

78 anni fa

|

156km / 97mi

| 75 km NW of Curup, Bengkulu, Indonesia

25 Sep 1931 05:59

|

7.4

|

35km / 22mi

|

90 anni fa

|

128km / 79mi

| 182 km S of Bengkulu, Indonesia

01 Oct 1975 03:29

|

7.0

|

33km / 21mi

|

46 anni fa

|

70km / 43mi

| Indian Ocean, 67 km N of North Island, Bengkulu, Indonesia

08 Apr 1971 07:45

|

7.0

|

75km / 47mi

|

50 anni fa

|

14km / 8mi

| Indian Ocean, 59 km S of Bengkulu, Indonesia

10 Feb 1931 06:34

|

7.0

|

35km / 22mi

|

90 anni fa

|

126km / 78mi

| Indian Ocean, 182 km S of Bengkulu, Indonesia

16 Jan 2001 13:25

|

6.9

|

28km / 17mi

|

20 anni fa

|

75km / 47mi

| Indian Ocean, 60 km SW of Bengkulu, Indonesia

Show all
Map of earlier quakes