Sismo leggero mag. 4.5 - 25 km a nord est da Taunggyi, Shan State, Myanmar (Birmania), lunedí, 29 marzo 2021 -
Sismo leggero magnitudine 4.5 at 530 km depth
29 Mar 17:40 UTC: Primo a segnalare: BMKG dopo 10 minuti.
Update Mon, 29 Mar 2021, 17:45
Moderate magnitude 4.5 quake hits 25 km northeast of Taunggyi, Myanmar (Burma) late at night
4.5 quake 30 Mar 12:00 am (GMT +6:30)
A magnitude 4.5 earthquake near Taunggyi, Shan State, Myanmar (Burma), was reported only 15 minutes ago by Indonesia's Meteorology, Climatology, and Geophysical Agency, considered the main national agency that monitors seismic activity in this part of the world. The earthquake occurred at a great depth of 530 km beneath the epicenter late at night on Monday 29 March 2021 at 11:30 pm local time. The exact magnitude, epicenter, and depth of the quake might be revised within the next few hours or minutes as seismologists review data and refine their calculations, or as other agencies issue their report.
According to preliminary calculations, we do not expect that the quake was felt by many people and did not cause any damage. In Taunggyi (pop. 160,100, 25 km away), the quake was probably not felt.
VolcanoDiscovery will automatically update magnitude and depth if these change and follow up if other significant news about the quake become available. If you're in the area, please send us your experience through our reporting mechanism, either
online
or via
our mobile app
. This will help us provide more first-hand updates to anyone around the globe who wants to know more about this quake.
Earthquake data:
Data & ora: 29 Mar 2021 17:30:18 UTC -
Ora locale a epicentro:
Tuesday, 30 Mar 2021 00:00 (GMT +6:30)
Magnitudine: 4.5
Profondità: 530.0 km
Epicentro latitudine / longitudine: 20.95°N / 97.21°E
(
Taunggyi District
,
Shan State
,
Myanmar (Birmania)
)
Vulcano più vicino:
Popa
(204 km / 127 mi)
Nearby towns and cities:
25 km NE da Taunggyi
(pop: 160,100) -->
Vedi sismi vicini
125 km ENE da Yamethin (Mandalay)
(pop: 59,900) -->
Vedi sismi vicini
141 km E da Meiktila (Mandalay)
(pop: 177,400) -->
Vedi sismi vicini
144 km SSE da Pyin Oo Lwin (Mandalay)
(pop: 117,300) -->
Vedi sismi vicini
163 km SE da Mandalay
(pop: 1,208,100) -->
Vedi sismi vicini
164 km SE da Sagaing
(pop: 78,700) -->
Vedi sismi vicini
171 km NE da Pyinmana (Nay Pyi Taw)
(pop: 97,400) -->
Vedi sismi vicini
175 km NE da Nay Pyi Taw
(pop: 925,000) -->
Vedi sismi vicini
228 km SSO da Lashio
(pop: 131,000) -->
Vedi sismi vicini
474 km NNE da Rangoon
(pop: 4,477,600) -->
Vedi sismi vicini
Weather at epicenter at time of quake:
Overcast Clouds
20.8°C
(69 F), humidity: 30%, wind: 1 m/s (2 kts) from SSE
Fonte dati primaria:
BMKG
(Meteorological, Climatological, and Geophysical Agency of Indonesia)
Stima dell'energia sismica liberata: 3.5 x 10
11
joules (98.6 megawatt hours, equivalent to 84.8 tons of TNT)
More info
Data for the same earthquake reported by different agencies
Info: The more agencies report about the same quake and post similar data, the more confidence you can have in the data. It takes normally up to a few hours until earthquake parameters are calculated with near-optimum precision.
| | | | |
| --- | --- | --- | --- |
| Magnitudine | Profondità | Ubicazione | Fonte |
| 4.5 | 530 km | Myanmar, Myanmar (Burma) | BMKG |
User reports for this quake
There are no user reports for this quake yet.
If you felt it
be the first to report it
!
Try our free app!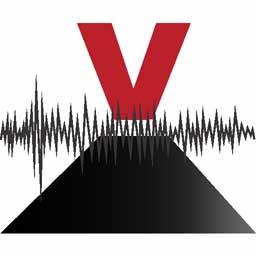 Earlier earthquakes in the same area since 1900
Hint: Click on Date/Time to show latest first

Date / time UTC

|

Mag

|

Profondità

|

Age

|

Distanza

| Details

23 May 1912 02:24

|

7.5

|

15km / 9.3mi

|

109 anni fa

|

50km / 31mi

| 42 km NW of Taunggyi, Shan State, Myanmar (Burma)

11 Jul 1995 21:46

|

6.8

|

12.5km / 7.8mi

|

26 anni fa

|

235km / 146mi

| Kengtung District, 184 km SE of Lashio, Shan State, Myanmar (Burma)

16 Jul 1956 15:07

|

6.8

|

34km / 21mi

|

65 anni fa

|

201km / 125mi

| Sagaing District, Sagaing Region, 39 km NW of Mandalay, Myanmar (Burma)

02 May 1922 11:10

|

6.7

|

35km / 22mi

|

99 anni fa

|

148km / 92mi

| Langhko District, Shan State, 117 km E of Loikaw, Kayah State, Myanmar (Burma)

21 Sep 2003 18:16

|

6.6

|

10km / 6.2mi

|

18 anni fa

|

197km / 123mi

| Magway District, Magway Region, 52 km W of Nay Pyi Taw, Myanmar (Burma)

08 Aug 1929 12:57

|

6.6

|

15km / 9.3mi

|

92 anni fa

|

231km / 144mi

| Thayet District, Magway Region, 57 km SW of Nay Pyi Taw, Myanmar (Burma)

23 Apr 1992 15:32

|

6.2

|

9.6km / 6mi

|

29 anni fa

|

235km / 146mi

| Matman, 127 km SE of Lashio, Shan State, Myanmar (Burma)

23 Apr 1992 14:18

|

6.1

|

12km / 7.5mi

|

29 anni fa

|

241km / 150mi

| Matman, 131 km SE of Lashio, Shan State, Myanmar (Burma)

09 Jul 1995 20:31

|

5.9

|

10.1km / 6.3mi

|

26 anni fa

|

232km / 144mi

| Kengtung District, 179 km SE of Lashio, Shan State, Myanmar (Burma)

23 Apr 1984 22:29

|

5.9

|

16.7km / 10.4mi

|

37 anni fa

|

234km / 145mi

| Kengtung District, 173 km SE of Lashio, Shan State, Myanmar (Burma)

Show all
Map of earlier quakes