Quake status: highly uncertain
This record is considered not to be from an actual earthquake, because there is no officially confirmed quake that matches the user reports we received of the reported event closely enough.
In most cases, this event likely reflects something else that caused shaking, such as an explosion (typical for mining areas), a sonic boom, traffic, weather, or some other human or natural cause.
The initial report is below:
Sismo non confermato: 1.7 km a nord est da Sebenico, Grad Šibenik, Sebenico e Tenin, Croazia, Wed, 9 Jun 2021 17:15 -
Although our monitoring service initially detected network activity typical for an earthquake, there was no confirmation by any national or international seismological agency. For this reason, it is highly unlikely, that it was caused by an earthquake.
9 Jun 17:28 UTC: Primo a segnalare: VolcanoDiscovery dopo 13 minuti.
Data & ora: 9 Jun 2021 17:15:16 UTC -
Magnitudine: sconosciuto
Profondità: 10.0 km
Epicentro latitudine / longitudine: 43.74345°N / 15.91113°E
(
Grad Šibenik
,
Sebenico e Tenin
,
Croazia
)
Fonte dati primaria:
VolcanoDiscovery
Data for the same earthquake reported by different agencies
Info: The more agencies report about the same quake and post similar data, the more confidence you can have in the data. It takes normally up to a few hours until earthquake parameters are calculated with near-optimum precision.
| | | | |
| --- | --- | --- | --- |
| Mag. | Profondità | Ubicazione | Fonte |
User reports for this quake (1)
Sibenik (0 km N of epicenter) [

Map

]

/ Weak shaking (MMI III) / single lateral shake / 2-5 s
Try our free app!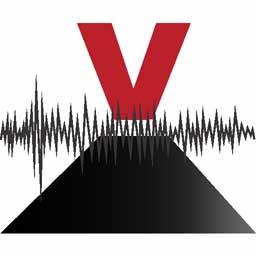 Earlier earthquakes in the same area
Click here to search our database for earlier earthquakes in the same area since 1900!