Es Safa vulcano
Volcanic field 979 m / 3,212 ft
Syria, 33.25°N / 37.07°E
Stato attuale: normal or dormant (1 di 5)
Stile eruttivo tipico
: non specificato
Eruzioni del vulcano Es Safa
: 1850 ± 10 years
| | | | |
| --- | --- | --- | --- |
| Data / ora | Mag. / Profondità | Distanza | Ubicazione |
Sfondo
The Es Safa volcanic field, in southern Syria SE of the capital city of Damascas (Dimashq), consists of a lava field with broad areas containing Holocene volcanic vents. The basaltic field (also referred to as As Safa) contains numerous vents erupted from NW-SE-trending fissures. A boiling lava lake was reported in the Es Safa volcanic area in the middle of the 19th century. This volcanic field lies within the northern part of the massive alkaline Harrat Ash Shaam volcanic field that extends from southern Syria through NE Jordan to Saudi Arabia.
---
Smithsonian / GVP volcano information
Es Safa Photos
See also:
Sentinel hub
|
Landsat 8
Piu su VolcanoDiscovery
If you find the website useful and would like to support us and help keep it alive and improve it, please consider
making a small donation
.
Thank you!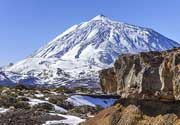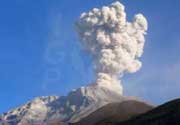 Ubinas activity updates
: The most frequently active volcano in Peru entered a new eruptive phase in 2014. Updates and news are regularly posted on this page.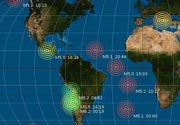 Monthy earthquake reports
: For each month since July 2012, we publish a summary of quake activity world-wide: find the list of largest quake, a map showing all significant quakes as well as detailed statistics on seismic activity during this time.