Pilot tours - exploring the unknown
At a new campsite near Fuego volcano in Guatemala
We sometimes offer tours to new destinations or with new itineraries that we haven't tried before. Careful preparation can never substitute a real test... Such trips are your chance to join us on such trips offered at reduced cost, but with sometimes only minimal detail information available.
If you are ready to explore the unknown with us, these trips are for you - adventure guaranteed!
Upcoming pilot trips:
Kuril Islands (Russia)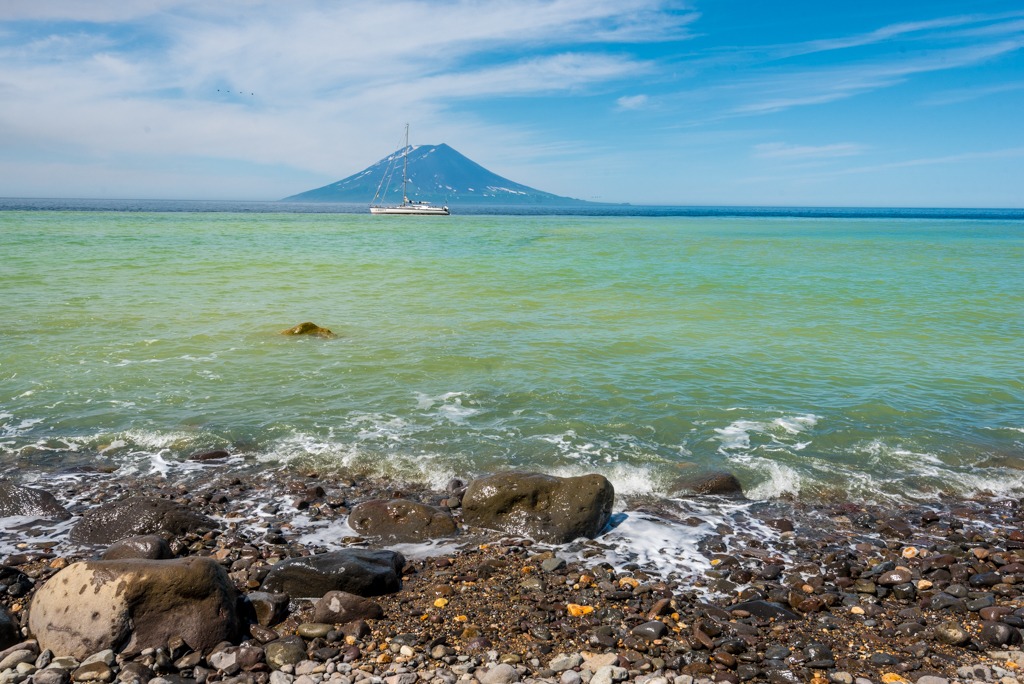 14-days sailing expedition to the northern Kuriles Islands
14 days / 13 nights - Custom (variable)
5600 EUR
no scheduled dates at present

The Kurile Islands stretching from Japan to Kamchatka are formed by very active volcanoes, which however are rarely visited by people.
We plan to charter a nice expedition vessel that accommodates up to 8 people and spend 5 days sailing along the eastern cost of Kamchatka to Northern Kurile islands, between the northern group of volcanoes, and try to approach and observe some of the most active volcanoes in the chain. After we arrive in Severo-Kurilsk, we will explore the island Paramushir, spend 2 days at the most active volcano - Ebeko, observe its active volcanic fields and hope to enjoy an eruption.
more info
Peru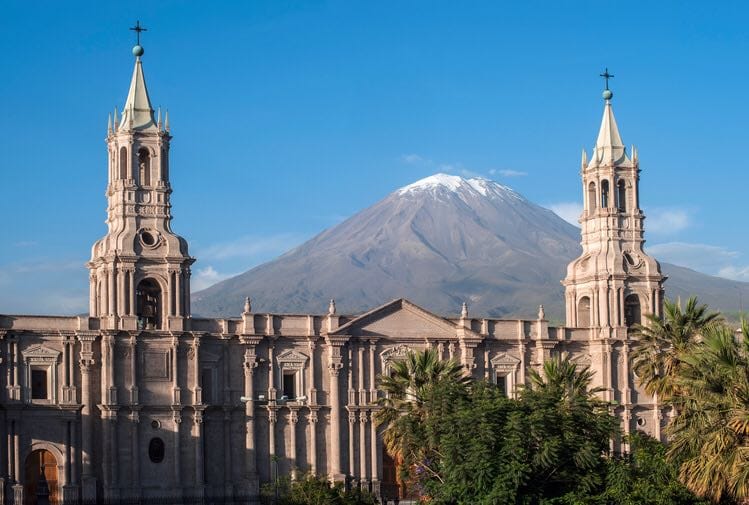 12-days study & walking tour to Peru's active volcanoes
12 days / 11 nights - Challenging
3490 € $£¥
no scheduled dates at present
Dear friends, you are welcome to join our team in a
pilot trip to Peru
in June 2021! Our 12-days itinerary includes visiting of the most beautiful and interesting sights around Arequipa from "volcanic point of view":
La Laguna de Salinas
natural reserve at the foot of
El Misti, Ubinas, Picchu Picchu volcanoes, Andagua Valley of Volcanoes
with more than 140 lava domes and scoria cones, formed milliones years ago,
Colca Canyon
– the second deepest canyon in the world, 3 full days and nights filming active
Sabancaya volcano
from different points, as well as unspoiled Andian nature with abundant wildlife, local culture and food. Itinerary can be modified on place according to the group physical conditions and the weather.
more info