Rakahore vulcano
Submarine -640 m / -2100 ft
Kermandec Islands, -26.81°S / -177.4°W
Stato attuale: estinto (probabilmente) (0 di 5)
Stile eruttivo tipico
: non specificato
Eruzioni del vulcano Rakahore
: None during the past 10,000 years
Less than few million years ago (Pleistocene)
Latest nearby earthquakes
| | | | |
| --- | --- | --- | --- |
| Data / ora | Mag. / Profondità | Distanza | Ubicazione |
Sfondo
There is currrently no information in the GVP database about this volcano.
---
Source: Smithsonian / GVP volcano information
See also:
Sentinel hub
|
Landsat 8
Piu su VolcanoDiscovery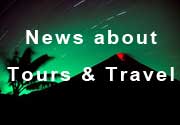 Tours and travel news
: Keep up to date about specials, new destinations, tour offerings about our tours and travel news site.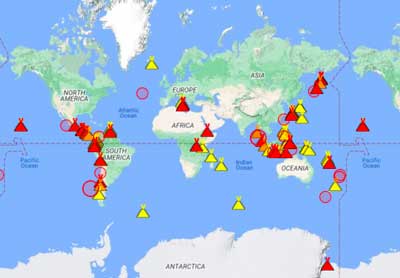 Volcanoes & Earthquakes
: Look up active volcanoes and earthquakes worldwide on our web-app, featuring an interactive map you can embed on your website or use as stand-alone tool.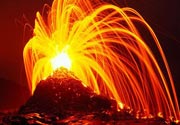 Volcano Tours on Hawai'i
: The Hawaiian Islands are not only home to the most active volcanoes in the world, Kilauea and Mauna Loa on the Big Island, but also boast a unique natural environment. Born by volcanic activity of a very active hot spot in the middle of the Pacific Plate, they are a showcase of natural history.