Sismo debile mag. 2.1 - 7 km a sud-est da Christchurch, Canterbury, Nuova Zelanda, domenica, 19 set 2021 06:10 (GMT +12) -
Sismo debile magnitudine 2.1 at 4 km depth
18 Sep 18:13 UTC: Primo a segnalare: GEONET (NZ) dopo 2 minuti.
18 Sep 18:26: Magnitudine ricalcolata da 2.0 a 2.1. Profondità ricalcolata da 3.8 a 4.0 km (da 2.4 a 2.5 mi). Posizione dell'epicentro corretta di 0.8 km (0.5 mi) al ENE.
Data & ora:
18 Sep 2021 18:10:53 UTC -
Ora locale a epicentro:
domenica, 19 set 2021 06:10 (GMT +12)
Magnitudine: 2.1
Prof.: 4.0 km
Epicentro latitudine / longitudine:
43.56232°S / 172.71001°E
↗
(
Christchurch City
,
Canterbury
,
Nuova Zelanda
)
Antipode:
43.562°N / 7.29°W
↗
Nearby towns and cities:
37 km SO da Pegasus Island
(pop: 350) -->
Vedi sismi vicini
Weather at epicenter at time of quake:
Few Clouds
6.2°C
(43 F), humidity: 87%, wind: 2 m/s (3 kts) from NE
Fonte dati primaria:
GEONET (NZ)
(Earthquake Commission and Geological Survey, New Zealand)
Stima dell'energia sismica liberata:
8.9 x 10
7
joules (24.8 kWh)
More info
Data for the same earthquake reported by different agencies
Info: The more agencies report about the same quake and post similar data, the more confidence you can have in the data. It takes normally up to a few hours until earthquake parameters are calculated with near-optimum precision.
User reports for this quake
At magnitude 2.1, such a quake wouldn't normally be felt by people except under very favorable conditions.
There are no user reports for this quake yet. If you felt it be the first to report it!
Nostra app gratuita!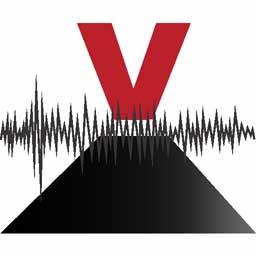 Earlier earthquakes in the same area since 1900
Hint: Click on Date/Time to show latest first

Date / time UTC

|

Mag.

|

Prof.

|

Age

|

Distanza

| Dettagli

13 Nov 2016 11:02

|

7.9

|

10km / 6.2mi

|

5 anni fa

|

113km / 70mi

| 17 km E of Hanmer Springs, Hurunui District, Canterbury, New Zealand

16 Jun 1929 22:47

|

7.3

|

20km / 12.4mi

|

92 anni fa

|

178km / 110mi

| Tasman District, 108 km SW of Nelson, New Zealand

23 May 1968 17:24

|

7.2

|

20km / 12.4mi

|

53 anni fa

|

219km / 136mi

| Buller District, West Coast, 30 km NW of Murchison, Tasman District, New Zealand

03 Sep 2010 16:35

|

7.0

|

12km / 7.5mi

|

11 anni fa

|

71km / 44mi

| Selwyn District, 19 km NE of Methven, New Zealand

09 Mar 1929 10:50

|

7.0

|

20km / 12.4mi

|

93 anni fa

|

86km / 53mi

| Selwyn District, 80 km NW of Christchurch, Canterbury, New Zealand

18 Jun 1994 03:25

|

6.8

|

13.6km / 8.5mi

|

27 anni fa

|

108km / 67mi

| Selwyn District, 101 km NW of Christchurch, Canterbury, New Zealand

22 May 1948 19:21

|

6.5

|

15km / 9.3mi

|

73 anni fa

|

118km / 73mi

| 17 km E of Hanmer Springs, Hurunui District, Canterbury, New Zealand

26 Jun 1946 12:34

|

6.5

|

15km / 9.3mi

|

75 anni fa

|

102km / 63mi

| Selwyn District, 64 km N of Ashburton, Canterbury, New Zealand

24 Nov 1995 06:18

|

6.2

|

10km / 6.2mi

|

26 anni fa

|

98km / 61mi

| Selwyn District, 91 km NW of Christchurch, Canterbury, New Zealand

21 Feb 2011 23:51

|

6.1

|

5.9km / 3.7mi

|

11 anni fa

|

3km / 2mi

| 6.7 km SE of Christchurch, Canterbury, New Zealand
Map of earlier quakes