Tacana vulcano
stratovulcano 4060 m / 13,320 ft
Mexico / Guatemala, 15.13°N / -92.11°W
Stato attuale: normal or dormant (1 di 5)
Last update: 29 feb 2020

Tacaná volcano on the Mexican-Guatemalan border is a symmetrical stratovolcano rising 1800 m above its base and forms the NW end of the Central American Volcanic Belt.
Tacana consists of overlapping volcanic edifices, reflecting a migration of vents from the NE to the SW over time. The youngest vent is the San Antonio lava dome in a crater on the upper SW flank, which was the site of most recent activity.
Historic eruptions of Tacaná were small phreatic explosions in 1855, 1878, 1949–1950 and 1986, from both Tacaná and San Antonio. The eruption in 1950 was the largest and produced pyroclastic flows.
Active fumaroles are found at 3600 m altitude and hot springs in various locations at the base of the volcano.
Mostra la mappa interattiva
Stile eruttivo tipico
: effusiva
Eruzioni del vulcano Tacana
: 1986, 1949-50, 1878, 1855
Data / ora
Mag. / Prof.
Distanza/Ubicazione
venerdì, 3 dicembre 2021 08:28 GMT (1 terremoto)
3 dic 2021 02:28 (GMT -6)

(3 dic 2021 08:28 GMT)




3.5


78 km
61 km (38 mi)
Escuintla, 33 km a nord ovest da Huixtla, Chiapas, Messico
giovedì, 25 novembre 2021 19:01 GMT (1 terremoto)
25 nov 2021 13:01 (GMT -6)

(25 nov 2021 19:01 GMT)




4.4


16 km
530 km (329 mi)
North Pacific Ocean, 96 km a sud da Brisas de Zicatela, Oaxaca, Messico
Sfondo
Tacaná contains a complex elongated summit area with 3 large calderas breached to the south, occupied by a series of lava domes intruded along a NE-SW trend. Viscous lava flow complexes are found on the north and south flanks, and lobate lahar deposits fill many valleys.
Radial drainages on the Guatemalan side are deflected by surrounding mountains into the Pacific coastal plain on the SW side of the volcano.
Tacana Photos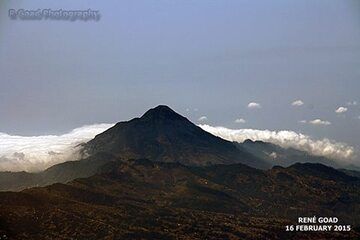 Tacana Volcano as seen from the air. At 4064m asl it marks the border between Mexico and Guatemala. The volcano last erupted in 1986. (Photo: RGoadPhotography)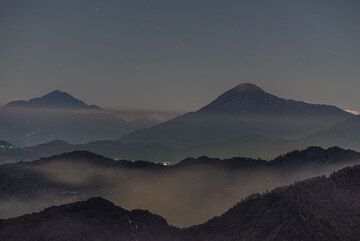 View towards the western part of Guatemala's volcanic front with the silhouettes of Tacana (left background), at the border with Mexico, and Tacomulco volcano (right), wh...
1986 eruption
Following months of increased seismic activity, a seismic swarm with quakes every minute started on 7 May, and was followed by a small phreatic explosion the next day. The vent was on the upper NW flank at an elevation of 3,800 m. It ejected a small amount of fine ash and partially destroying vegetation in an area 200 x 100 m, but otherwise caused no damage. New fumaroles were later found above 8 May crater. ...
più

See also: Sentinel hub | Landsat 8 | NASA FIRMS