Show in other currencies

Tour type:
Difficulty:
Duration:
Dates:
Price (per person):
Included:
Eruption and Volcano Specials: Tours to erupting volcanoes
Updated: Jan 29, 2022 14:47 GMT -
Refresh
Lava flow eruption (Stromboli, March 2007)
We sometimes organize expeditions to active volcanoes or current eruptions outside our regular program on often short notice.
This gives you the best possible chance to witness a volcanic eruption with competent company and guidance, but you should be prepared to adventurous and improvised conditions and logistics. Due to the nature of such trips, we often cannot provide very detailed information on exact itinerary etc.
If you are up to a true volcano adventure, this is for you!
Generally, participants need to be quick to pack their backpacks, and arrange their arrival to the destination themselves
(although we can assist you with finding your flight).
The program for these tours is very simple and almost entirely a function of the conditions on location and what is possible and safe: to spend several days in the area, visiting and searching for the best viewpoints to observe the eruption and its effects. We provide accommodation, transfers and the local know-how to find the best spots - and stay safe.
You find below a list of currently available Eruption Special tours - please note that this list is often updated, so come and visit this page regularly.
If you like to be informed whenever we announce such a short-notice special trip, please let us know via email.
Group tour dates:
Show in other currencies

Dates
Price per person
Tour
Difficulty
May

10-14 May 2022
950 € $£¥
West Java (Indonesia)
Jun

1-6 Jun 2022
950 € $£¥
West Java (Indonesia)
Jul

26-30 Jul 2022
950 € $£¥
West Java (Indonesia)
Sep

6-10 Sep 2022
950 € $£¥
West Java (Indonesia)
Oct

4-8 Oct 2022
950 € $£¥
West Java (Indonesia)
Nov

1-5 Nov 2022
950 € $£¥
West Java (Indonesia)

: spaces available / : guaranteed / : few spaces left / : booked out
Tour overview:
Indonesia
Show in other currencies

Siau Island (Indonesia)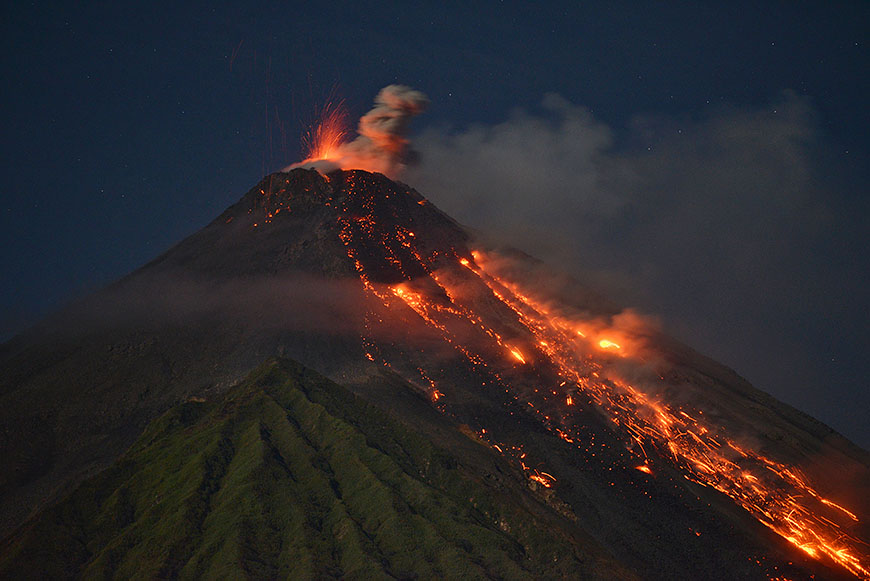 expedition to see the ongoing eruption of Karangetang volcano
7 days / 6 nights - Easy
1390 € $£¥
no scheduled dates at present
Halmahera (Indonesia)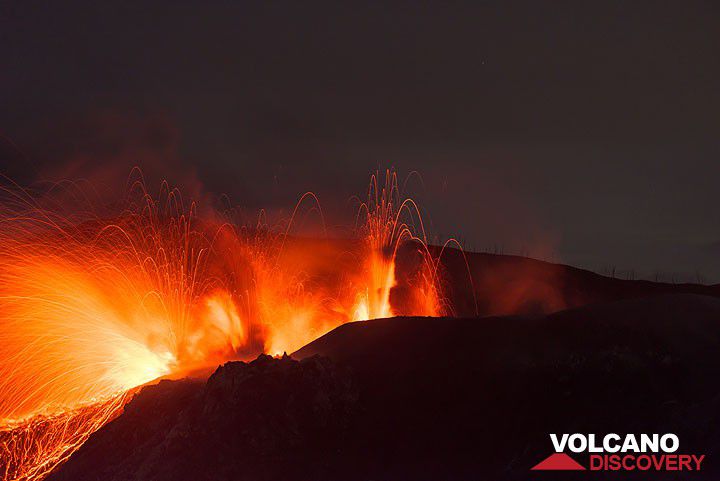 14 days volcano tour to erupting Dukono and Ibu volcanoes in Halmahera
14 days / 13 nights - Moderate
3190 € $£¥
no scheduled dates at present
Sumatra (Indonesia)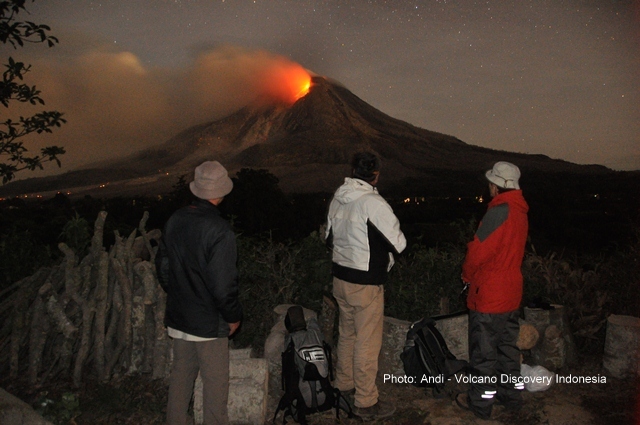 5 days volcano expedition to Sinabung volcano, Sumatra
5 days / 4 nights - Easy
1490 € $£¥
Custom and group dates
West Java (Indonesia)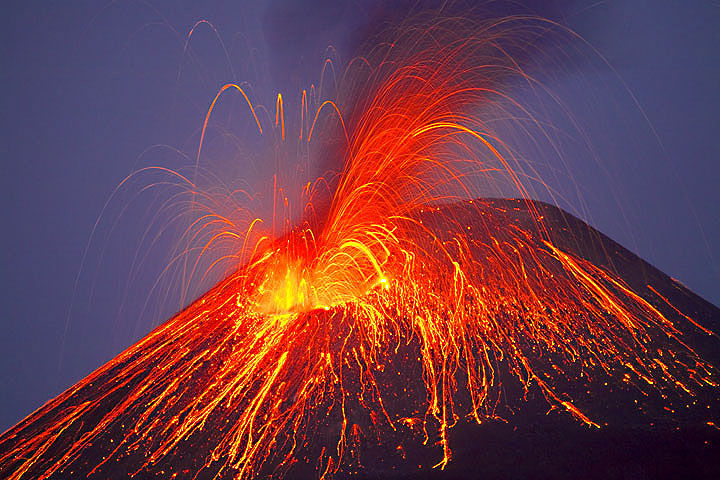 expedition to study & observe Anak Krakatau volcano and its activity
Batu Tara (Indonesia)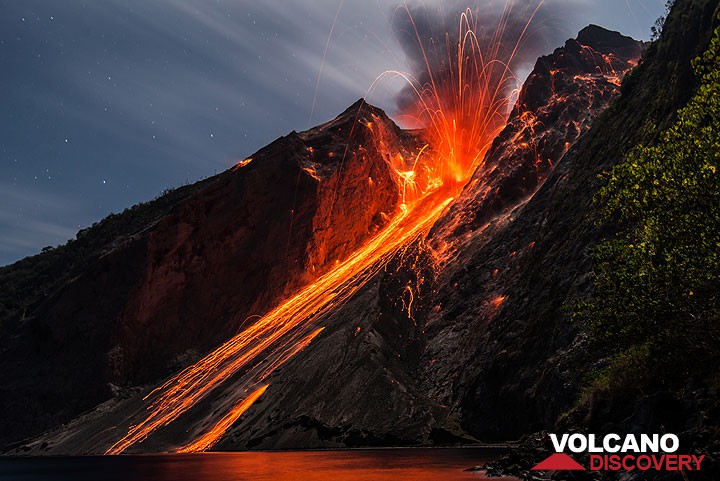 expedition to currently active Batu Tara volcano, Indonesia
8 days / 7 nights - Easy
2890 € $£¥
no scheduled dates at present
East Java, Indonesia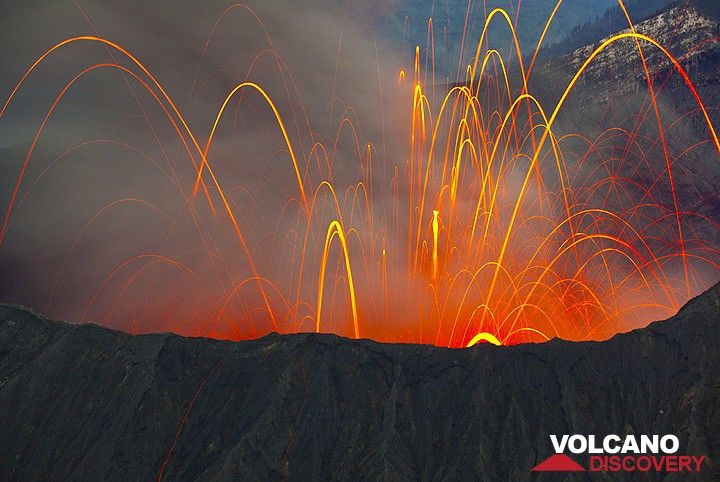 expedition to see Bromo's ongoing eruption
3-5 days - Easy to Moderate
open
Custom and group dates


East Java (Indonesia)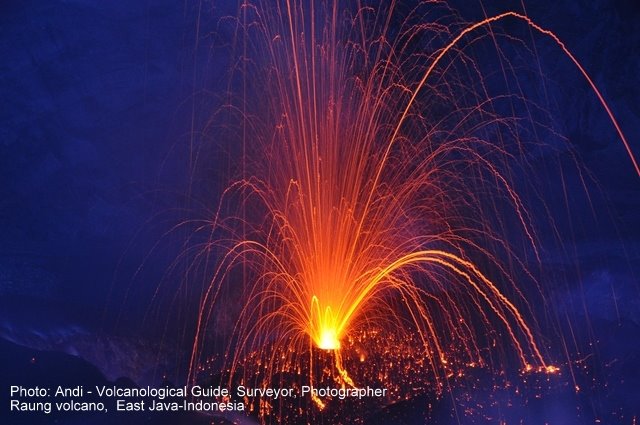 Volcano expedition to Raung volcano, East Java
6 days / 5 nights - Moderate to Challenging
1560 € $£¥
no scheduled dates at present