Map of currently erupting volcanoes
Top stories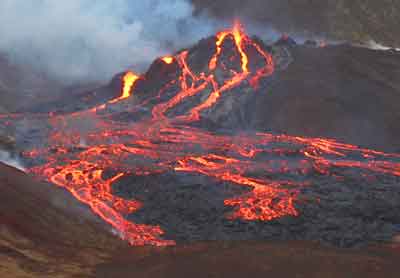 Volcanic eruption in Iceland 2021
A new fissure eruption started on Iceland's Reykjanes peninsula in Mar 2021. Follow the latest news and updates on this remarkable event!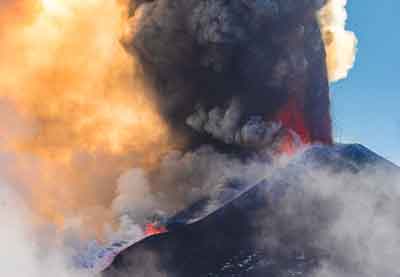 Blog articles
When discussing 'volcanic eruptions', those from submarine volcanoes are often overlooked, with terrestrial volcanic eruptions attracting the most attention due to their spectacular, awe-inspiring displays of vast ash dispersal and a multitude of associated hazards. Deep-ocean, submarine eruptions have been attributed to only producing slow moving lava flows. ...
Read all
New research published by researchers from the University of Leeds and the University of Iceland indicates a strong link between volcanic pollution and an increase in respiratory diseases, specifically to those living in volcanic regions. The study used the 2014-2015 Holuhraun lava eruption as its key case study. ...
Read all