Kambalny volcano
Stratovolcano 2156 m / 7,073 ft, Kamchatka, Russia, 51.3°N / 156.87°E
Nearby recent earthquakes (within 30km radius):
Earthquake list: past 7 days, magnitude -0.8 or higher
Updated: Fri, 30 Oct 17:33 UTC (GMT)
Filter by magnitude:
all
2.0+
3.0+
4.0+
5.0+
Earthquake list
Time
Mag. / Depth
Distance
Location
Map
Source
No recent earthquakes in our database
Earthquake statistics
Number of earthquakes vs time:
Past 24 hrs:
Past 30 days:
Past 90 days:
Magnitude distribution and energy released:
Past 24 hrs:
Past 7 days:
Past 30 days:
More on VolcanoDiscovery
If you find the website useful and would like to support us and help keep it alive and improve it, please consider
making a small donation
.
Thank you!
Active volcanoes in China
: Did you know that there are at least 15 active volcanoes in China? The last eruption was from the Kunlun volcano in 1951.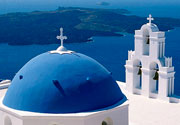 Fascination Volcano
: Discover with us the fascinating natural history of Santorini volcano in Greece on this walking and study tour.